That is one of the reasons it's fun to think about: It goes on forever. When I was little kid, about 314 years ago, I would to try to imagine something going on forever. I would lie in the dark and think about the universe going on and on, but kept finding myself thinking about the end. And when that happened, I would make myself imagine that it kept going. This felt like the mental version of doing more sit-ups than you can comfortably manage.
We're sorry, there seems to be an issue playing this video. Please refresh the page or try again in a moment. If you continue to have issues, please contact us here.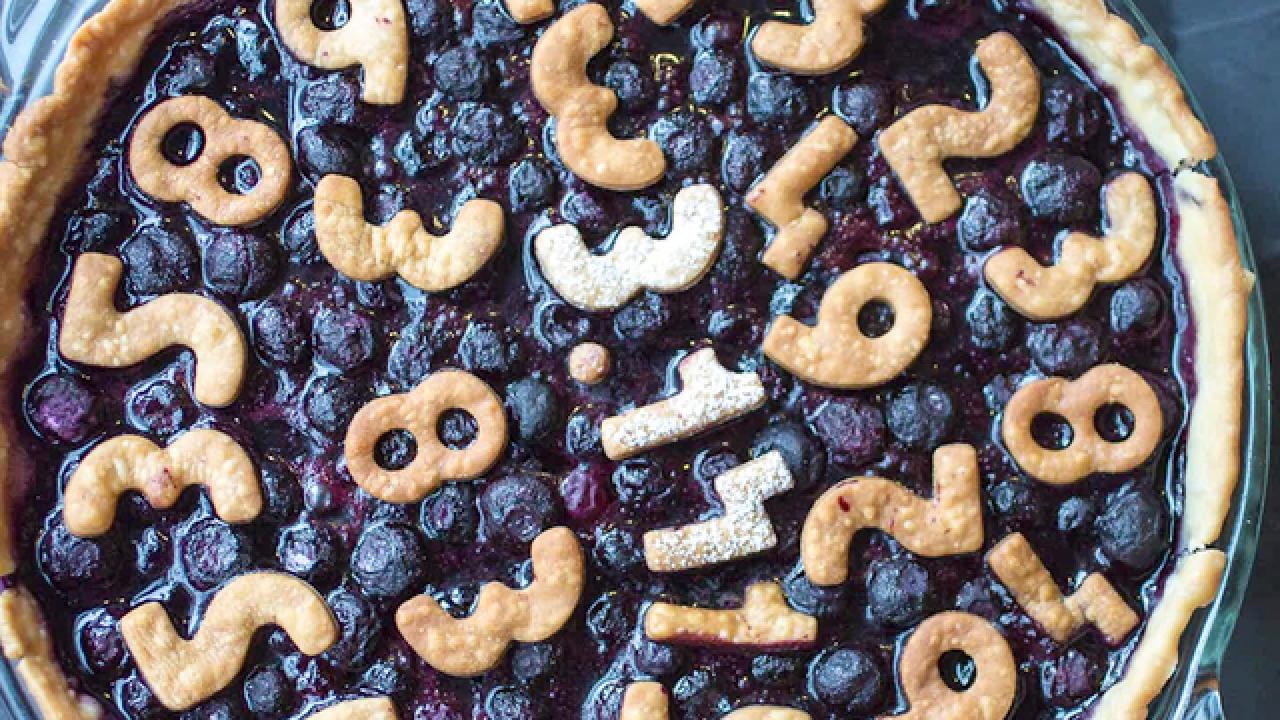 Making the pie in this video was a little like that, because it took a long time.

In Food Network Kitchen, we rolled out some pie dough and looked up the number for pi on one of our phones, and we cut out the numbers in order for what felt like forever, though it literally probably only took about 30 minutes. Then we ran out of dough.
Then we put the numbers on a blueberry pie, baked it and ate it. It was pretty good! Soon there were no more slices. But, honestly, with pie you want that to happen, because finishing one pie leaves room for the next one. Happy Pi Day!