Relax, It's Just a Layer Cake
The key to picture-perfect cakes? Don't overmix, don't overbake, and follow these easy assembly tips.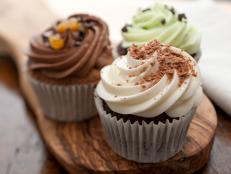 Cupcakes are easy to bake, but little tips and tricks will help you make the best batches. Here are a dozen rules of thumb — plus a bonus one — for how to bake like a pro.