Portable Snacks for Your Summer Road Trip
Here are a few suggestions on what to bring — and what to leave at home — when planning meals for your next road trip.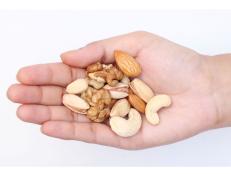 Rest stops, gas stations and the drive-through may seem convenient, but a little extra pre-trip planning can keep the kids (and you) happy, healthier and satisfied until you reach your destination. Here are some of my top pack-and-go snack ideas the whole family will love!