Grab-and-Go Breakfast Ideas for Busy Mornings
When you're rushing to get everyone out the door on time, finding even a few minutes for breakfast can seem impossible. But not to worry — we've found recipes that make a filling morning meal completely doable. With some simple Sunday night prep, your whole family can enjoy a delicious (and portable!) breakfast that's ready in a flash.
Kids love eating sweets for breakfast — and you will too! Whip up a dozen of these healthy cookies over the weekend and give yourself a pat on the back for a job well done. They'll savor every sweet bite, and you won't have to worry about buying another box of granola bars.
Make multiple thin 6-inch pancakes on Sunday night and store them in the fridge. On a busy morning, warm one in the microwave for a few seconds before stuffing it with a couple of tablespoons of cottage cheese and your favorite jam. Roll it into a cone and you're out the door.
Ree Drummond's oatmeal bars are so fruity you might even want one for a Sunday night snack! All it takes is seven ingredients to make this simple bar. Bake them the night before and individually pack them for an easy-to-grab meal.
This smoothie couldn't be easier.It takes five minutes to become a sweet meal fit for your cup holder. Just make sure to leave a spot for your morning coffee, too!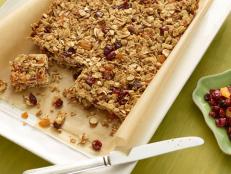 If your morning routine usually means skipping breakfast, resolve to start eating the most important meal of the day, every day this year.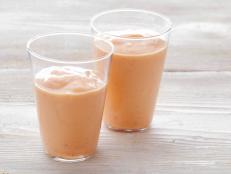 Weekday mornings are crazy, but that's no excuse to skip breakfasts. We've got fast, healthy options for when you've got 15, 10 or even 5 minutes to spare.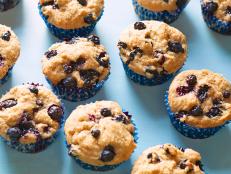 Even carnivores will enjoy these feel-good recipes.