No-Lettuce Salads That Keep You Full
You won't find a leaf of lettuce in these hearty and satisfying salads.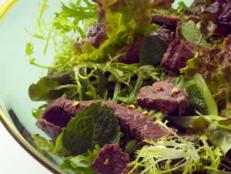 Spring is in the air and fresh spring produce is in your market. What better way to celebrate National Salad Month by creating crunchy and refreshing seasonal salads? Here are some ideas and tips to keep in mind when preparing your next masterpiece.