Our Favorite Cornbread Recipes: Buttermilk, Skillet-Baked and More
We'll always tout the virtues of baking from scratch, and that definitely goes for any cornbread you're going to bake at home. With no need to rise and a simple mix-pour-bake technique, there's no reason not to bake this most-glorious quick bread at home on the fly (and never from a box). And there are so many ways you can make it — just you wait and see.
A lot of recipes for cornbread call for buttermilk, which helps to keep it nice and tender, but this Buttermilk Cornbread one-ups the entire category by embracing buttermilk's richness and delicious tang. The buttermilk that's whisked into the batter is joined by heavy cream for added indulgence and white vinegar to take the tangy flavor one step further.
Think of Food Network Kitchen's brand-new Cheese Cornbread as cornbread's embodiment of macaroni and cheese. The batter is studded with cheddar cubes and grated Parmesan, then scattered with shredded cheddar and baked until it's good and bubbly.
A standard cornbread ingredient, stone-ground cornmeal also lends itself perfectly to a light-as-air Cornbread Souffle, which is served puffy, hot and with a pinch of cayenne pepper.
We're sorry, there seems to be an issue playing this video. Please refresh the page or try again in a moment. If you continue to have issues, please contact us here.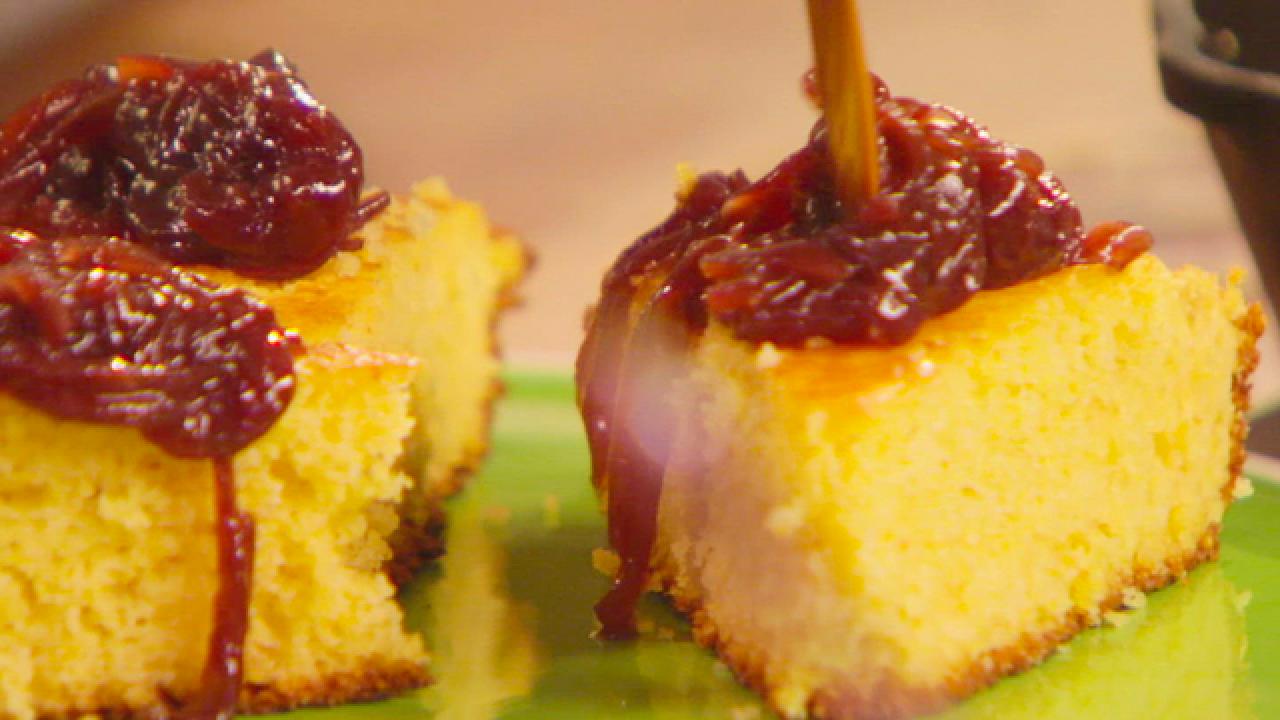 When it comes to baking Alex Guarnaschelli's Cast-Iron Skillet Cornbread, spiking the subtly sweet batter with buttermilk keeps it good and moist, while baking it in a piping-hot cast-iron skillet gives it a gorgeously crunchy, golden crust.
Once your cornbread is baked, you can do a whole lot more with it than slather it with butter or eat it straight. Follow Ree Drummond's lead and assemble this Cornbread Salad, featured in Food Network Magazine, which comes with stack after stack of cornbread, black-eyed peas, tomatoes, peppers, cheese and more. In the end, this multilevel creation is tied together with a creamy sauce spiked with lime- and chili powder.
Just as you'd do with a crusty baguette or other type of rustic bread, you can cube up a beautiful, fresh-baked cornbread and incorporate it into an Italian-style bread salad graced with lots of veggies. Giada De Laurentiis' Cornbread Panzanella Salad is loaded with juicy cherry tomatoes, crisp cucumber, fresh basil and cubed fontina cheese.