6 Tailgating Foods You Can Eat with Your Hands
Get the coolers packed and put your team colors on display — it's time to head to the stadium. For your tailgating menu, the food should be convenient, pack enough of a punch to fuel everyone through hours of revelry and, above all, be finger-friendly. Here are a few ways to go utensil-free for your game-day eats.
While your friends and family are tossing around the old pigskin, break out these ever-satisfying pigs in blankets (pictured above).
For a fun twist, try any of Food Network Kitchen's pigs in other blankets recipes, from breakfast-themed Sausage-and-Biscuit Pigs in Blankets to a French-inspired version with ham and Brie.
With calzones, you can have all the great flavor of a pizza without having to worry about your toppings sliding off or getting smashed in transit. These Big-Batch Healthy Beef, Mushroom and Spinach Calzones also let you bring a few vegetables into an otherwise indulgent day of eating.
A game-day menu isn't complete without wings, and these spicy fried wings have the perfect amount of heat to warm everyone up through the fall chill.
We're sorry, there seems to be an issue playing this video. Please refresh the page or try again in a moment. If you continue to have issues, please contact us here.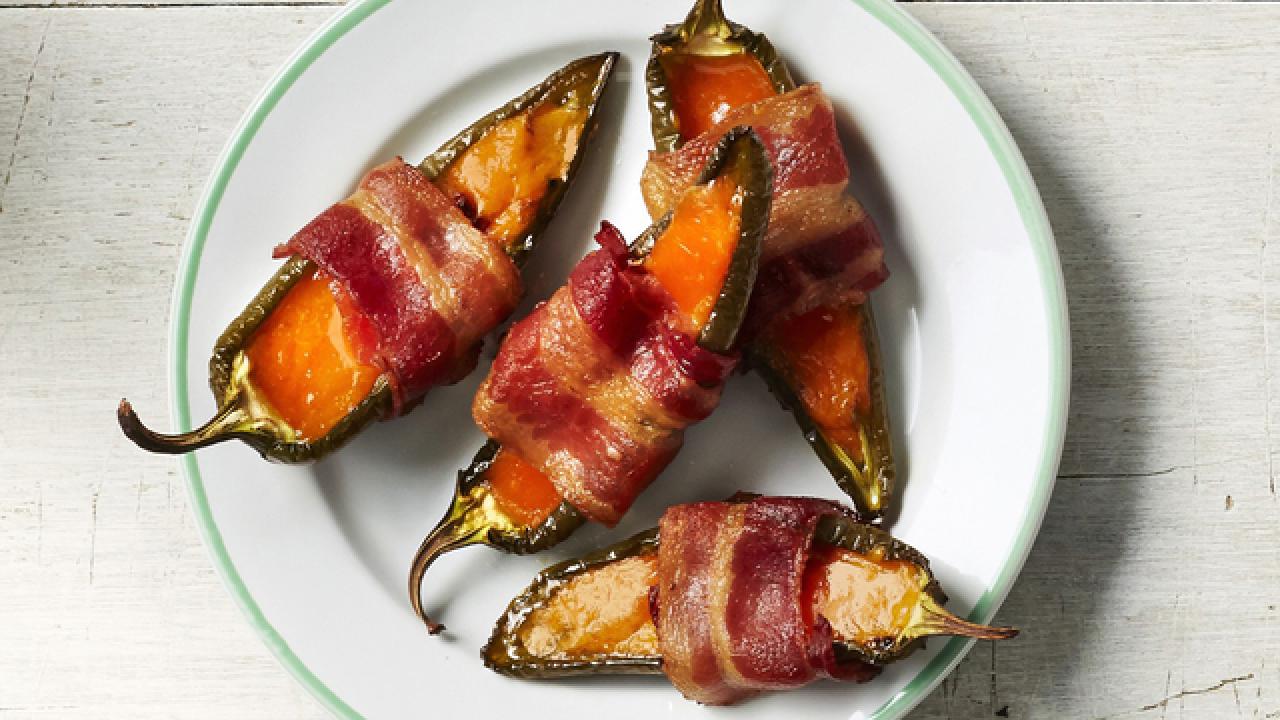 A jalapeno popper is probably one of our favorite "food boats," as the hollowed-out jalapeno seems like it was made to hold a cheesy concoction. Food Network Magazine's no-frills recipe for Bacon-Wrapped Jalapeno Poppers uses just three ingredients: bacon, jalapeno and cheddar cheese. You can make these ahead of time and reheat as needed.
Fruit pies are messy things — even when you manage to get a clean slice, the filling inevitably oozes out into a puddle on your plate. When the occasion calls for you let go of such luxuries as a platter, fork and knife, as a tailgate does, Ree Drummond's portable Fried Pies are the answer. These hand-held pastries have a wonderfully crispy exterior to satisfy any crust lover, and the recipe uses canned pie filling to cut down on cooking time.