National Coffee Day: 6 Buzz-Worthy Recipes
Get your caffeine fix with these coffee-centric recipes from Food Network.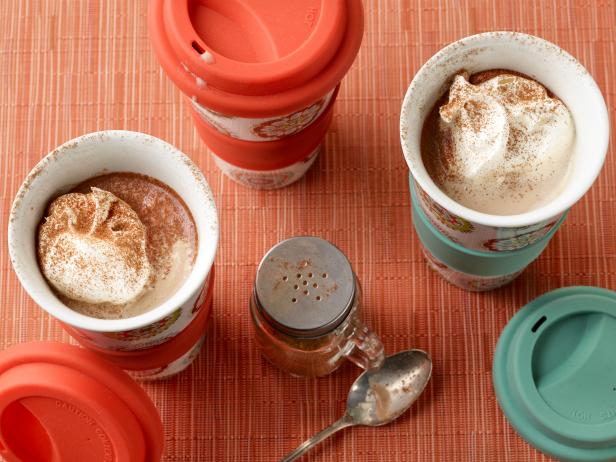 FNK_PumpkinSpiceLatte_H
Chef Name: Food Network Kitchen Full Recipe Name: Pumpkin Spice Latte Talent Recipe: FNK Recipe: Food Networks Kitchen's Pumpkin Spice Latte, as seen on Foodnetwork.com Project: Foodnetwork.com, FN Essentials/Weeknights/Fall/Holidays Show Name: Food Network / Cooking Channel: Food Network
Renee Comet, 2013, Television Food Network, G.P. All Rights Reserved
There's no wrong way to get your caffeine fix. You'll find coffee in everything from soda to spa treatments, these days. (Although, sometimes the best way to fuel up is a classic latte.) No matter how you take your java, these recipes are sure to delight coffee lovers of all kinds.
You can't go wrong with a signature PSL come fall. With cooler days quickly approaching, this cozy recipe complete with a dollop of homemade whipped cream is sure to hit the spot.
Leave it to Bobby Flay to bring coffee to the savory side. Espresso grounds make for a great crunchy rub when combined with spicy powders. You can make this steak dinner well into the winter — there's no grill required.
Can you really go wrong with caramel and coffee? It's the flavor combo with serious staying power in the flavored coffee department. This icebox cake is a sweet spin on this grocery staple.

Coffee is a key ingredient in classic tiramisu. Turn the dessert into a gorgeous layer cake with chocolate drippings and you've got yourself an indulgent dessert perfect for dinner parties.

This dense gooey cake is made even better with all the elements of a foamy cappuccino. Dusted with a bit of confectioners' sugar, this dessert is sure to hit the sweet spot.