It's the Great Butternut Squash
A love letter to fall's best vegetable — er, fruit.
When it comes to matters of the squash — pumpkin, acorn, spaghetti, water-logged summer swill — none is as versatile, as delicious as the humble, easy-to-obtain butternut.
You'll be able to find it in most grocery stores these days; just need to know what it looks like. And in case you don't know what it looks like, it looks like this.
Whether you're whipping up dinner on a weeknight, entertaining over the weekend, or meal prepping over a long, leisurely Sunday, butternut squash is a simple way to add indubitable comfort to your cooking in one fell swoop.
The butternut is autumn's ultimate natural sweetener; in an instant it can round out salty stews, add a third note to savory pastas, puree beautifully into soups and dips (due to its characteristic non-stringiness).
It makes sense, then, to take advantage of its bounty in these cooler autumn months.
It helps, also, to keep this Roasted Butternut Squash recipe on hand. (Though it's hardly a recipe; it's more a bricks-and-mortar technique, one applicable to most fall produce, especially root vegetables like carrots, parsnips and beets.)
Trust me. Start with that perfect Ina technique and you'll be set for life.
But — should you need more corroboration that butternut squash tastes amazing in any form, as any course, in a box, with a fox — here are my favorite ways to eat it.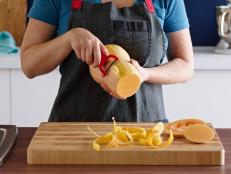 Cooking butternut squash, with its hard, thick shell, can seem daunting. But it's easy to prepare this orange-fleshed winter staple once you learn a few simple tips. Use butternut squash in soups and pasta dishes, or just serve it baked in its shell with a pat of butter and a drizzle of honey. Cook butternut squash by baking, microwaving or roasting.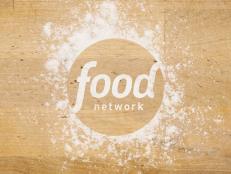 Don't let the hard, thick shell keep you from cooking with butternut squash. Discover three ways to cook with this delicious vegetable from Food Network.