Our Top 5 Fan Favorites This Week
Our top 50 Thanksgiving dishes deserve a spot on your holiday table.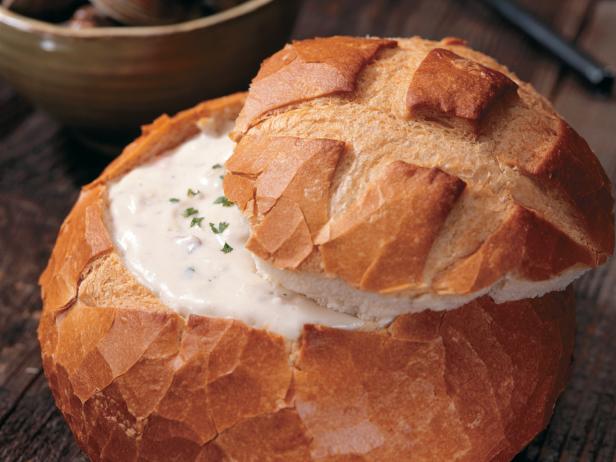 Chowder in a Sourdough Bread Bowl at Old Fisherman's Grotto: Cal
California may be known for its sunshine, but in San Francisco, nicknamed Fog City, residents love their soup, particularly with seafood. Cioppino is a popular order, but chowder in a bread bowl adds in the additional NorCal component of classic California bread. Try it at cafes like Boudin, or head down the coast to Monterey, where Old Fisherman's Grotto sits on the pier with Pacific views.
Our weekly Top 5 newsletter delivers the tastiest trends in food, along with must-make recipes you didn't even know you were craving, straight to your inbox every Tuesday. You'll also get pro tips and behind-the-scenes exclusives from Food Network Kitchen and our star chefs. Sign up today!