3 of a Kind: Boozy Ice Cream
All across the country, ice cream parlors are creating adults-only flavors that are sure to keep spirits in summer mode well into the snowy season.
3 of a Kind checks out three places across the country to try something cool, new and delicious.
Ice cream season may be mostly relegated to summer, but enterprising restaurants and ice cream shops are amping up the warming qualities (and indulgence factor) with alcohol-spiked scoops. All across the country, parlors are creating adults-only ice cream flavors that are sure to keep spirits in summer mode well into the snowy season.
Summers may seem fleeting in the Windy City, but this Logan Square neighborhood restaurant ups its soft serve's appeal in nippier temperatures by adding liquor. A warming Jameson whiskey flavor is always available. Every week, there's another rotating alcohol-filled special in the second hopper. Spirits are rotated and could include tequila, stout or maple bourbon: Orange Whip Vodka was churning two weeks ago, and the holiday season often brings eggnog. It's whatever these creative liquor- and dessert-loving folks think up.
This San Francisco ice cream parlor verges on Willy Wonka levels of cleverness when it comes to innovative flavors of frozen desserts. The best-selling version channels a naughtier morning in America: Secret Breakfast combines bourbon and cornflakes for the ultimate all-in-one flavor.
This experimental ice cream shop in Manhattan's Lower East Side has been pulling crowds for its edgy flavors since opening the doors this summer. Owners Paul Kim and Ken Lo debuted hooch-laced sweet cream just last week. The new woody, warming flavor — Splinters — is whiskey barrel wood ice cream with homemade Cracker Jack dotted throughout.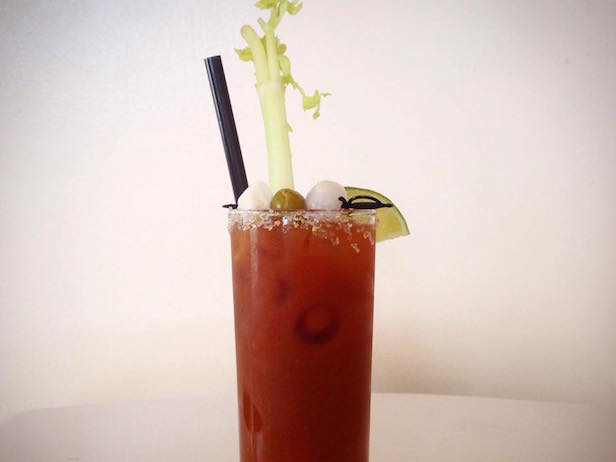 With the flavor of an herbal tea and a java-like jolt of caffeine, cascara is a refreshing, energizing and waste-free alternative to coffee. Here are three places using it in cool ways.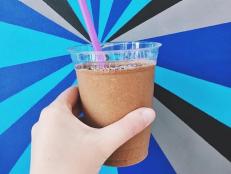 When you're looking for a buzz, here are three great places to find serious, espresso-spiked milkshakes.