There's Now a Brewery at the Mets' Stadium
Plus, more things you have to try on baseball's opening day.
Few things are more all-American than baseball on a hot day with a cold beer. This season, the New York Mets are upping the ante on the beer front, opening a massive brewery, bar and restaurant as part of Citi Field. The city's first Mikkeller brewery, which originated in Denmark, the space will have 60 rotating taps and a menu that changes, but is meant to pair perfectly with beers. Though the brewery is located inside the stadium, there's a separate entrance for beer fans who don't have tickets to the game.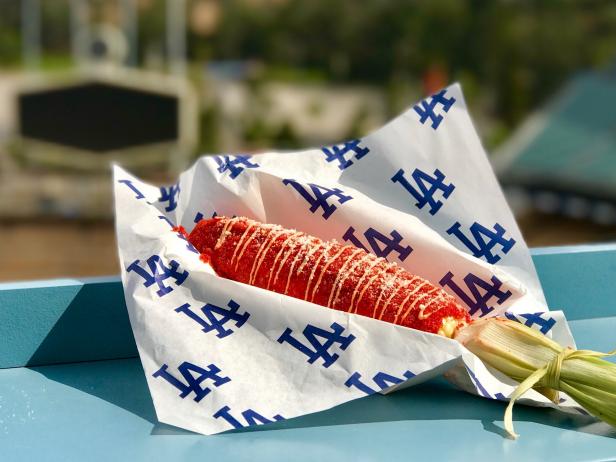 Dodger Stadium (Los Angeles Dodgers)
You could eat: Baseball means hot dogs, and no hot dog is quite as legendary as a Dodger Dog, preferably grilled and topped with diced onions. You should eat: It's hard to justify vegetables at a ballpark, but elote — Mexican-style grilled corn — is perfect on a hot summer day. Slicked with mayonnaise, dusted with Mexican cheese and spiced with chile powder, the corn (available at Think Blue BBQ) is perfect for gnawing beside a backdrop of palm trees. Even better, step up the spice with the Cheeto-lote, dusted with Flamin' Hot Cheetos, cotija cheese & tajin seasoning, available at Elysian Park Grill.
Elsewhere in the country, the Los Angeles Dodgers are bringing the heat with elote rubbed in Flamin' Hot Cheetos — ideal to pair with a Dodger Dog.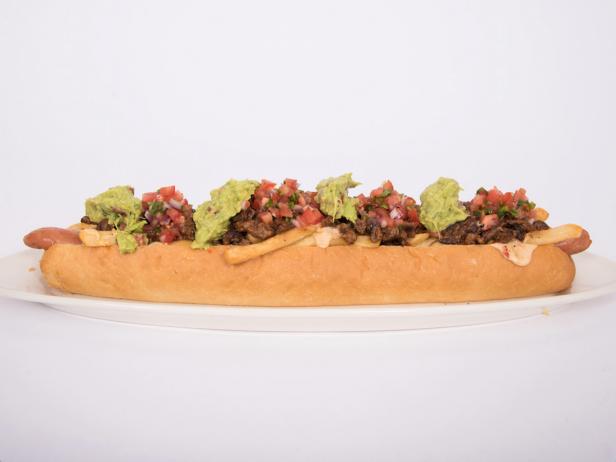 Chase Field (Arizona Diamondbacks)
You could eat: Game Seven Grill is a wing-lover's destination, with spicy wings made with ghost peppers. They're as intense as they sound, and a great way to break a sweat in the desert heat. You should eat: No strangers to good Mexican food, Arizonans sneak Southwestern accents into plenty of dishes, including the new Asada Dog. A locally made 18-inch hot dog is tucked into a telera roll - similar to a French roll - with fries, queso blanco, salsa, guacamole and carne asada for double meatiness.
Arizona Diamondbacks fans can graduate from a regular hot dog to the epic new Asada Dog, an 18-inch frank topped with fries, queso, salsa, guac AND carne asada.

At St. Louis' Busch Stadium, Gioia's is now serving its iconic hot salami sandwich.
Don't strike out with your food choices at the baseball game. Here are some of the best bites at ballparks from coast to coast.
Find out how Coach Lamp Restaurant & Pub is doing after their Restaurant: Impossible renovation with Food Network's Robert Irvine.