Anyone Who Packs a Salad for Lunch Needs These Genius Products
It's so easy being green.
Keep in mind: Price and stock could change after publish date, and we may make money from these links.
If you're spring cleaning your lunch routine (read: it's salad for lunch from here on out) it's time to clean up your packing rountine, too. Save yourself some time and space and recycle those old containers that are broken, worn or that generally go unused.
For all of you salad fans (or soon-to-be fans!), we know effective packing is key to a delicious lunch al desko. That's why we're giving your lunch-bag game a much-needed makeover. These six products will keep your salad setup organized and fresh — because no one wants soggy greens come noon.
BUY IT: Amazon, $8.49
Mason jars are the perfect vehicle to store your dressing, toppings and other extras, but after months of putting those jars through the dishwasher, the metal lids can start to rust. Avoid buying new lids every season with these plastic alternatives. Thanks to this multi-colored pack, you can choose a different hue for each day of the work week.
Buy It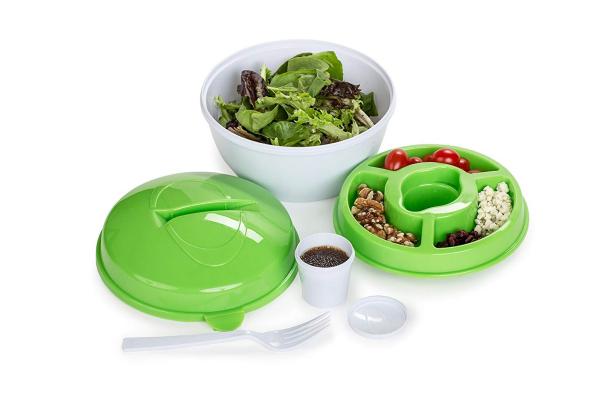 BUY IT: Amazon, $10
Store toppings their very own spot with this compartmentalized container. All you have to do is a quick flip of the lid to sprinkle in the extra goodies and give your salad some extra crunch and flavor.
Buy It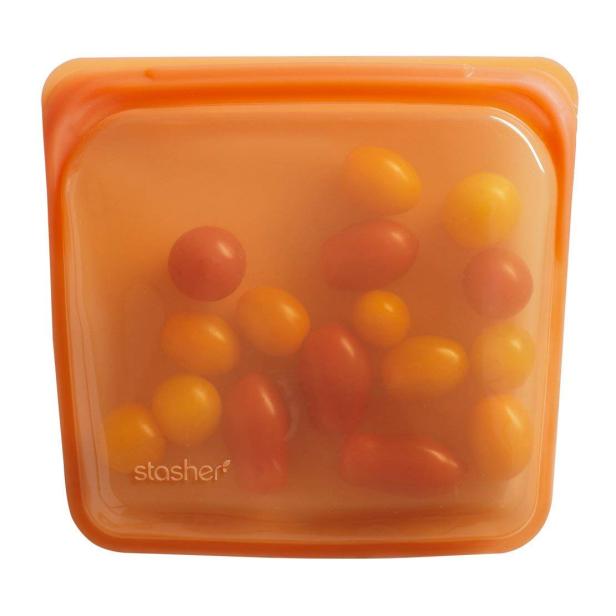 BUY IT: Amazon, $11.99
If you want to store your toppings in something that compresses more easily than a jar or plastic container, these stasher bags will be your new best friend. Microwave and dishwasher safe, they're perfect for both perishable and non-perishable foods.
Buy It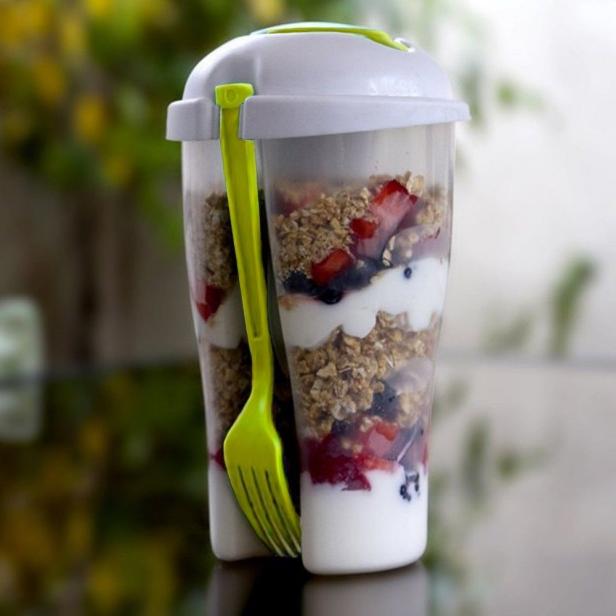 BUY IT: Walmart, $9.99
Make a batch of salad at the top of the week in a giant bowl and then funnel the hearty mixture into each of these easy, compact cups. Line them up in the fridge for a true grab-and-go method throughout the week.
Buy It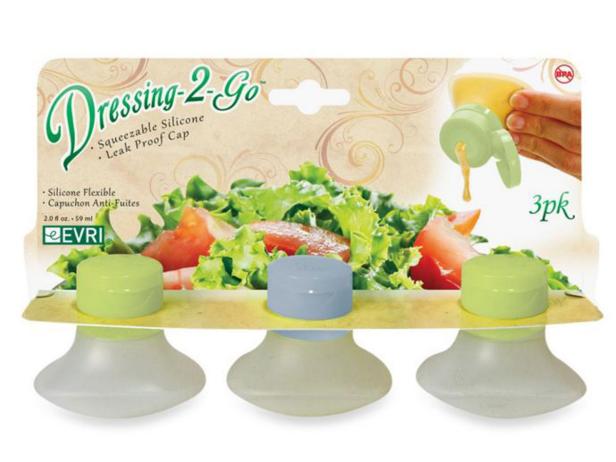 BUY IT: Bed Bath & Beyond, $9.99
Avoid spillage or breakage with these plastic, squeezable dressing dispensers. They're tiny, reusable and give you more control when pouring the perfect amount onto your salad thanks to the small opening.
Buy It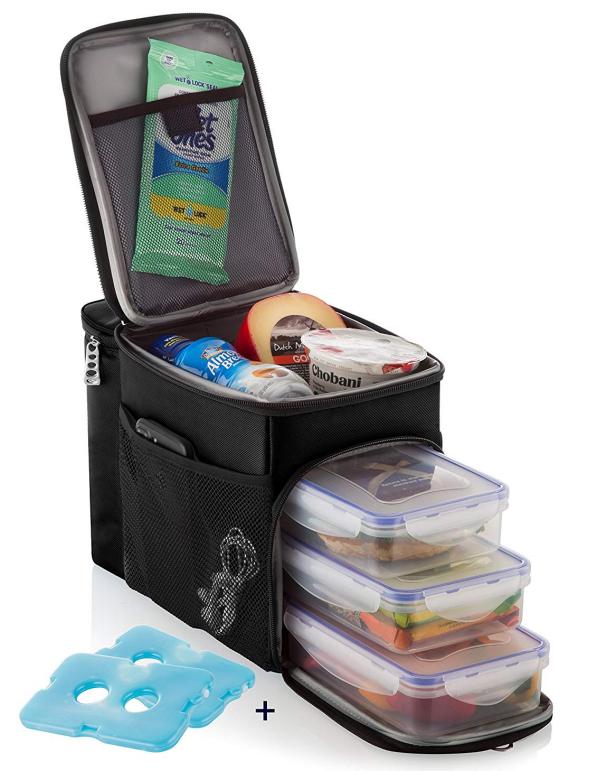 BUY IT: Amazon, $28.95
When all's said and done and all of the pieces of your mixed-greens masterpiece are stored safely, eliminate the hassle of carrying a bunch of separate containers with this ultra-organized lunch box, complete with three different compartments.
Buy It