Why Every Kid Needs a Play Kitchen
Our playroom doubles as an imaginary pizzeria.
Keep in mind: Price and stock could change after publish date, and we may make money from these links.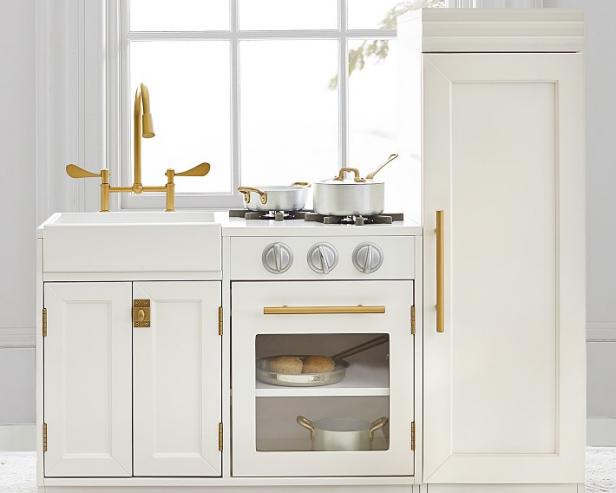 A splurge, this modern play kitchen is inspired by real-life design so kids can feel like they're cooking just like their parents.
Buy It
The coolest cooking in my house is coming out of my toddler's playroom. His play kitchen is the best gift we've ever given him, and there's no end to the culinary magic whipped up in his imagination.
Open pretty much any parenting book, and you'll read about the importance of open-ended play. Unlike simple games with rules and natural progression, like peek-a-boo or pat-a-cake or fit-the-peg-into-the-hole toys, open-ended play can be whatever the participant wants it to be. It gives kids a chance to make their own universes, set their own rules, and let their imaginations dictate the course — like using a giant cardboard box to create a rocket ship, for example.
Cooking and play kitchens are a great way to introduce open-ended play, because any kid who's spent time in the kitchen watching parents make meals has a basic understanding of what happens in the kitchen: You assemble ingredients, make a dish, serve a meal and eat it. They can put those observations to work in their own miniature version.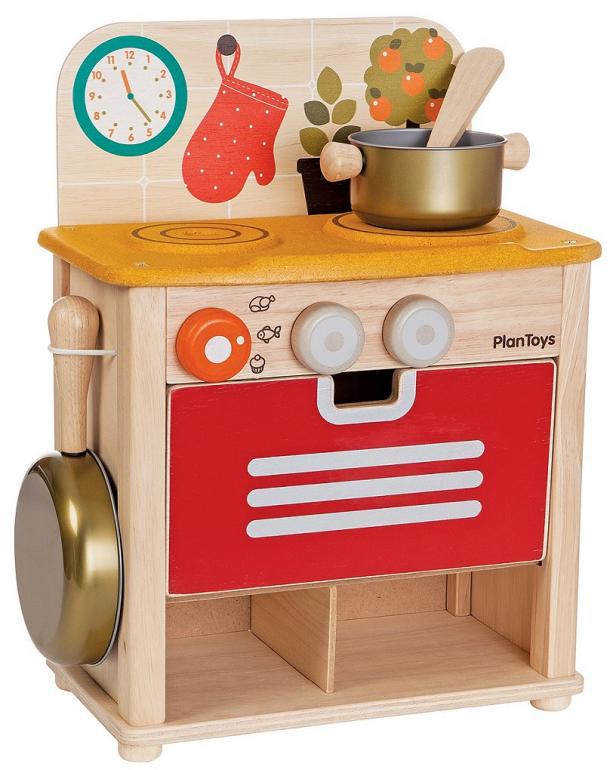 This small kitchen, from eco-minded Plan Toys, comes with a pot and pan, and a cute 60s motif.
Buy It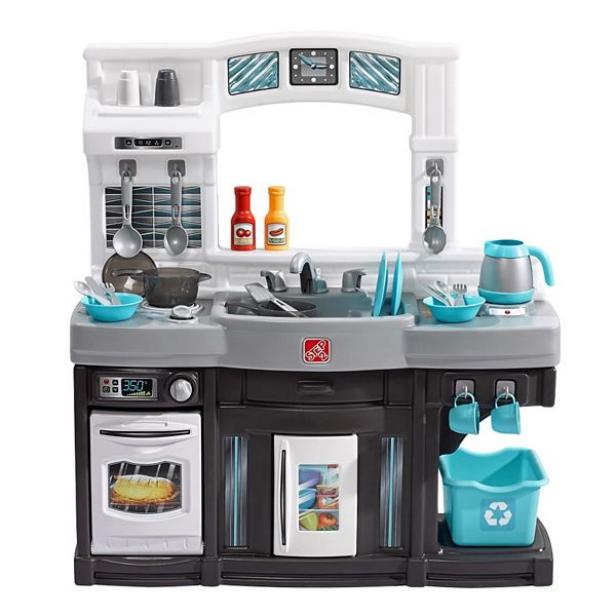 This well-stocked plastic Step2 kitchen comes with dozens of accessories, including a recycling bin, utensils and condiments.
Buy It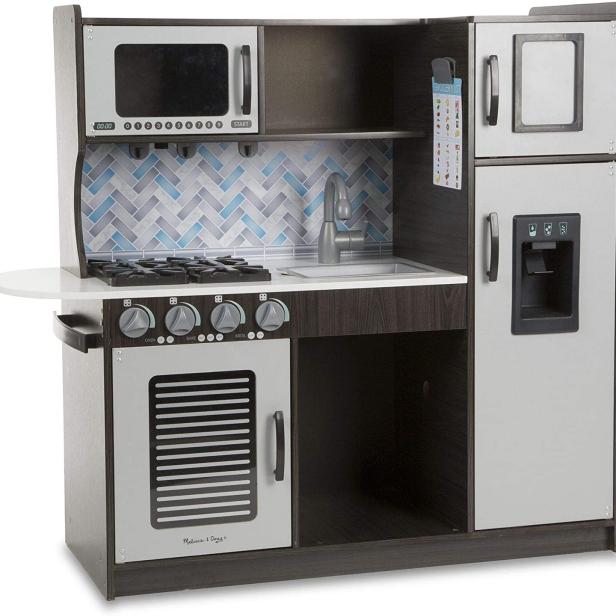 This kitted-out setup includes a microwave and a fridge with an icemaker that dispenses pretend ice.
Buy It
Fun Accessories for a Play Kitchen
From there, customize as your kid grows and shows certain preferences, adding cookware, utensils and specialized ingredients as your kid develops a play palate. Does your family love to grill? Set up a play grilling station. There are ice cream shops, food trucks and even home pizza kits for kids whose parents have perfected their 2-ingredient dough. You can even plan a picnic and take the food out into your yard.
And the creativity isn't limited to pretend cooking. Food shopping can spark imagination, too. My son loves to use this Melissa & Doug shopping basket to plan his meals. If you, too, have an abundant pantry, let your kid shop for beans and grains to make it feel more real, then just count the days until they are making dinner for real.