Battle Peanut — Road to Redemption Web Series Recap
Nine of the coveted places in the competition had been filled. The Chairman, however, had decided to leave one spot open, to be filled by the winner of a series of sudden-death cook-offs. It was a deliciously fiendish idea.
I was pleased when I received a call asking me to help judge this Web series. I was even more pleased when I heard that my co-judges would be Iron Chef Jose Garces and Alton Brown. I was also genuinely thrilled that the first two challengers were the immensely talented Madison Cowan and Lee Anne Wong, who had impressed the Chairman with victories in Kitchen Stadium previously.
When Alton announced that the mystery ingredient was peanuts, both chefs went straight to their happy places: in Chef Wong's case, to her skills with Asian cuisine and in Chef Cowan's case, exuberant Caribbean cookery.
Although both cooked their fish perfectly, I did not think that either produced a great dish. Chef Wong's braised peanuts were delicious, but did not work well with the fish, and while Chef Cowan's peanut punch was certainly enjoyable, it did not quite make up for the sludgy quality of the soup beneath his fried fish.
In the end, it was the least-poor dish that would win and with that qualified endorsement, Chef Wong unanimously moved on to the final cook-off knowing that she would have to up her game if she wanted to be added to the roster of nine chefs already chosen for Next Iron Chef.
Relive the battle, watch the video below:
We're sorry, there seems to be an issue playing this video. Please refresh the page or try again in a moment. If you continue to have issues, please contact us here.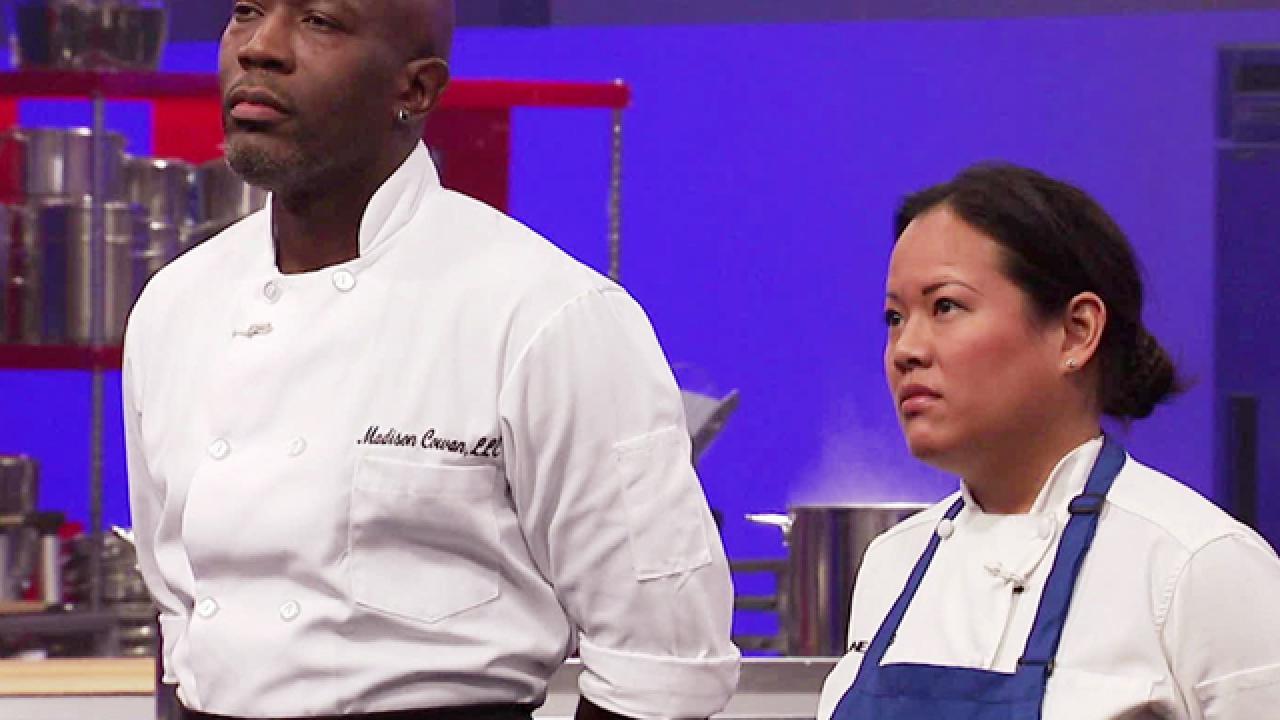 hef Estes and Chef Wong definitely earned their places in the final showdown and neither seemed particularly alarmed when Alton Brown revealed their secret ingredient: a wide range of potatoes.