What to Watch: Food Network All-Star Family Cook-Off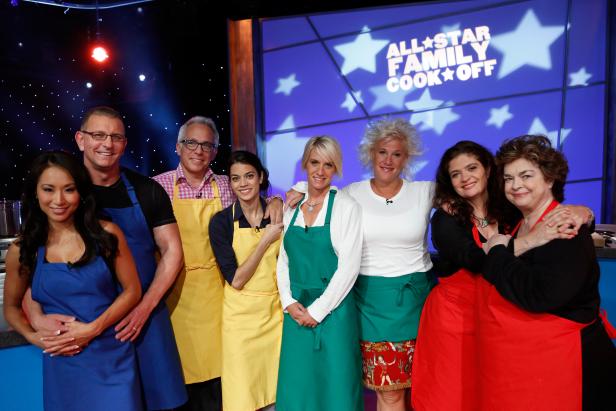 Four all star chefs are each joined by one family member on All-Star Family Cook Off to battle is out for a $10,000 prize to go to their charity of choice. The Teams are Team Irvine: Chef Robert Irvine and his wife Gail Kim; Team Zakarian: Chef Geoffrey Zakarian and his wife Margaret Zakarian; Team Burrell: Chef Anne Burrell and her sister Jane Uzcategui; and Team Guarnaschelli: Chef Alex Guarnaschelli and her mother Maria Guarnaschelli as seen on Food Network's All Star Family Cook- Off Special.
Heidi Gutman, 2012, Television food Network, G.P. All Rights Reserved.
Eating lots of great food and spending time with family and friends are some of the things to look forward to when it comes to the holidays. And cooking together is a great way to catch up on old times and make new memories whether it involves a bit of family drama or not.
So what happens when four Food Network chefs are each paired with a family member in a cooking challenge? It's a competition to see which family cooks the best. Watch Anne Burrell, Alex Guarnaschelli, Robert Irvine and Geoffrey Zakarian battle it out to win a cash donation to their charity of choice. Bobby Deen hosts this Food Network special, which eliminates teams round by round until only one family is left standing.
Tune in: Sunday, November 18 at 10pm/9pm c