Asking the Tough Questions: Worst Cooks Recruits Take Culinary Quiz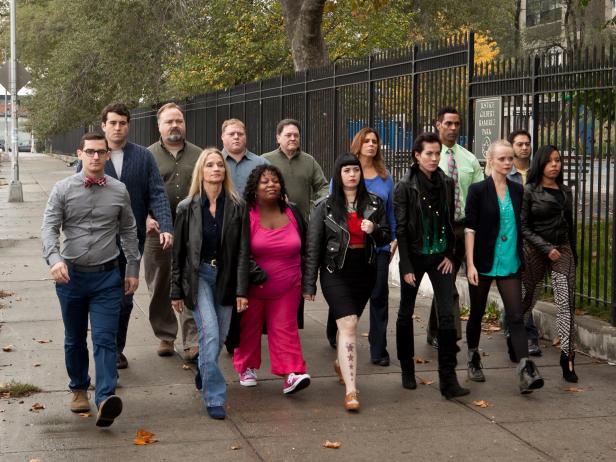 The Season 4 cast (L-R, front row) Michael Hayden, Diana Derosa, Carla Johnson, Crystal Lonneberg, Carrie Lee Riggins, Alina Bolshkova and Rasheeda Brown. (L-R back) Alex Stein, Tim Burger, Mike Paul, Dr. Bob Schaefer, Sue Mangogna, Chet Pourciau and Aadip Desai, as seen on Food Network's Worst Cooks in America, Season 4
David Lang, 2012, Television Food Network, G.P.
A brand-new season of Worst Cooks in America premieres in a few weeks — on Sunday, February 17 at 9pm/8c — and you may be wondering just how disastrous this year's crop of culinary recruits really is in the kitchen. Do they know how to deglaze a pan, or are they such beginners that they've never seen a skillet? Are they familiar with basic kitchen utensils like the mandolin? What's their understanding of spices?
We were asking ourselves these questions and others, and decided to put the recruits' kitchen knowledge to the test. Watch the video below to find out how the contestants fared in our exclusive culinary quiz and see them answer — often with hilariously shocking responses —some of the most seemingly basic cooking questions. Click the play button to hear what they had to say, then tell us in the comments: Are you rooting for Team Anne or Team Bobby this season?