Chef Wanted: Zengo Update
We're sorry, there seems to be an issue playing this video. Please refresh the page or try again in a moment. If you continue to have issues, please contact us here.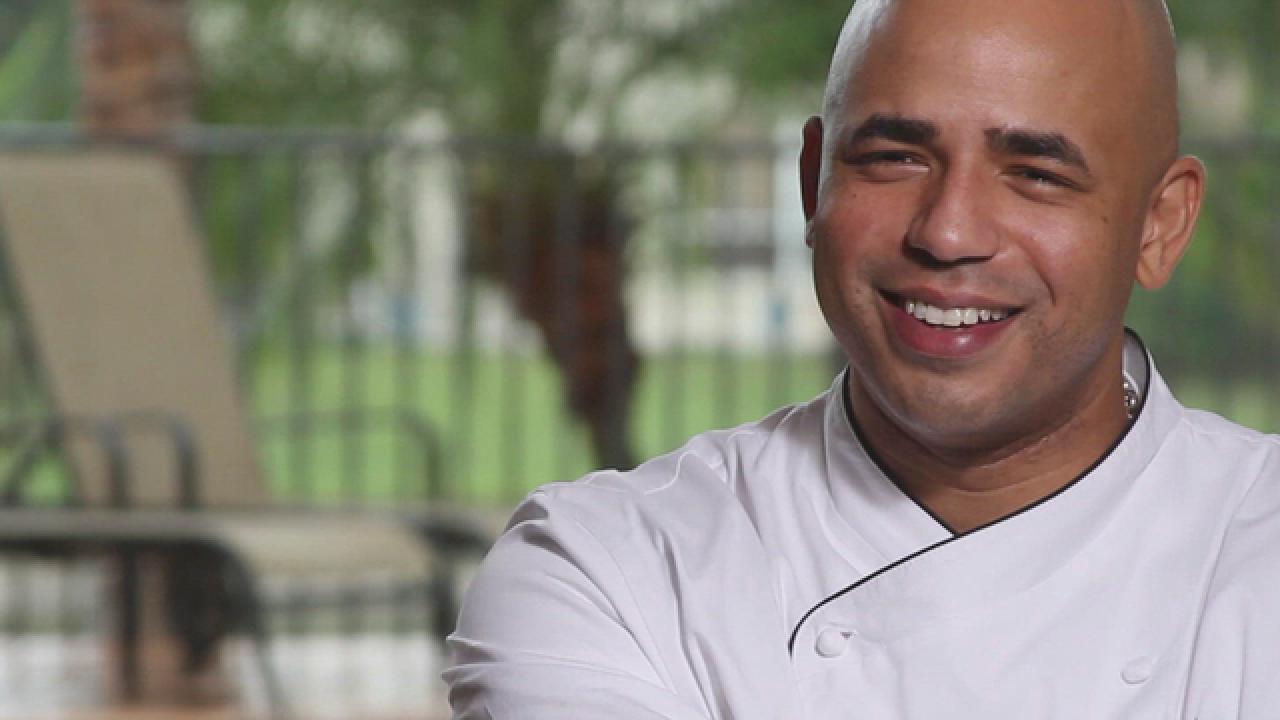 Zengo is a high-volume restaurant located in New York City that's famous for blending Latin and Asian cuisines. Restaurateur Richard Sandoval is looking for a new executive chef who can meet three criteria: understand Latin and Asian cuisines, command respect from a demanding kitchen and keep consistency in every dish. Anne Burrell and the Chef Wanted team were called in to help with the search. After two tests and two dinner services, an offer was extended to Chef David Sears.
David Sears lives in Orlando, Fla., with his Peruvian-Chinese wife, two sons and is expecting a baby on the way. Growing up in the Bahamas as the son of a parliament member, David was expected to behave a certain way but ended up rebelling and turned to a life of crime. His turning point came when he found a passion for food and cooking. He recently was going to be the executive chef of a restaurant venture, but the project fell through. Chef Sears sees the opportunity at Zengo as a way to rebound his career and be able to provide again for his family.
On his first test, Chef Sears had it easy, creating a fusion dish that combined influences from both Peruvian and Chinese cuisines. Richard and Anne loved the dish. Unfortunately David couldn't keep the momentum going for his second test. The challenge was to use two fermented ingredients to create a dish, but Chef Sears' use of black garlic and Shaoxing wine were found to be almost unnoticeable. When it came to service, Chef Sears took on too much and lost track of time during prep. During pre-shift with the wait staff, he broke down emotionally when Richard and Anne found fault with all of his dishes. During service, the expeditor got into a fight with the general manager, which slowed down service even more. But in the end, the flavors that Chef Sears was able to convey in his dishes received nothing but praise from the diners and Richard. Chef Sears was offered the job of executive chef of Zengo because he was able to meet all of Richard's conditions.
FN Dish caught up with Chef Sears since the show taped. Watch the video above to find out what he's currently doing. Chef Sears didn't end up taking the job at Zengo because the move would have been too much stress on his family. He instead took a job at a resort closer to home. He's thankful for the experience of being on the show and all the confidence he gained from competing.