Chef Wanted: Victor's Cafe Update
We're sorry, there seems to be an issue playing this video. Please refresh the page or try again in a moment. If you continue to have issues, please contact us here.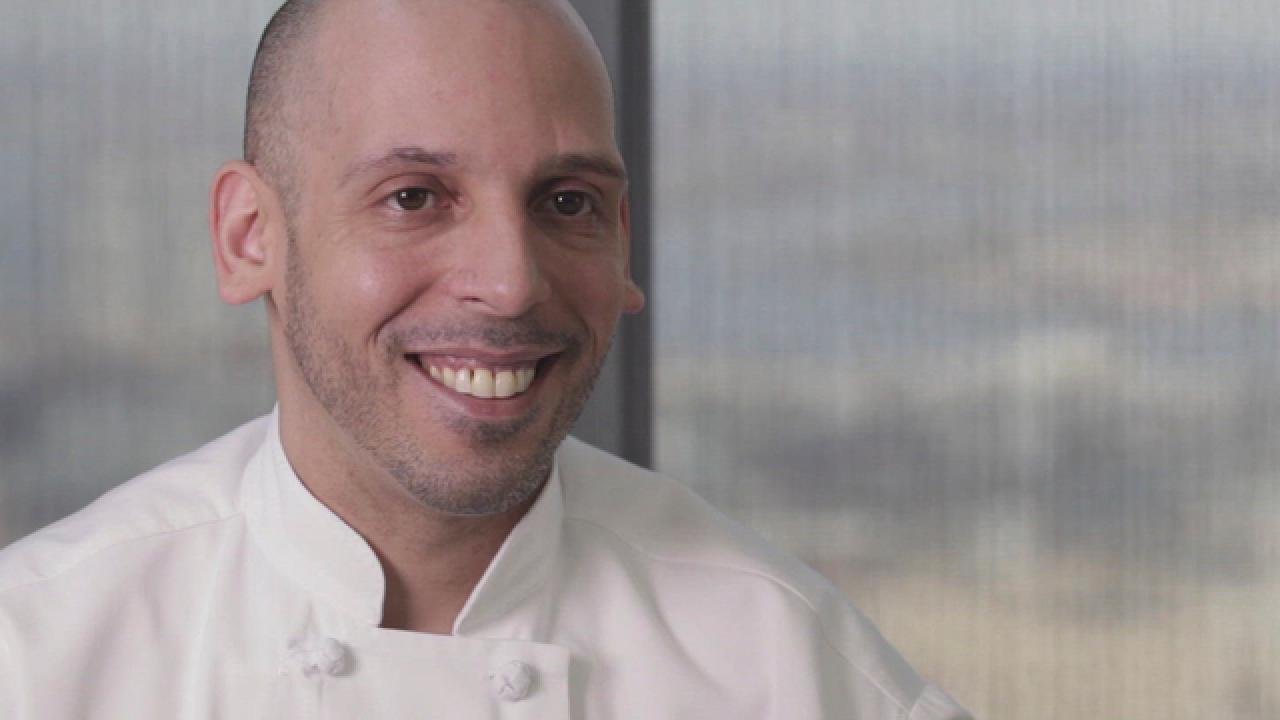 Family-run Cuban restaurant Victor's Cafe, in the heart of New York City's theater district, has been around for 50 years and has never had an executive chef. Then the owners decided to change that. Sonia Zaldivar and her daughter Monica were looking for a chef who could put a fresh spin on the cuisine and advance the restaurant's menu. Anne Burrell and the Chef Wanted team were brought in to help with the search. After two grueling tests and dinner services, an offer was extended to Chef Ted Torres.
Originally from New York, Ted grew up in the South Bronx and saw his share of hard times. But after moving to Philadelphia, he found his calling, enrolled in culinary school and became the chef he is today. It has been a dream of his to go back to New York and show everyone what he's made of himself.
For the first cooking test, the chefs were asked to show their personal take on adobo, the famous Cuban marinade. Chef Torres made an adobo-rubbed rack of lamb with sweet plantains and shiitake mushrooms. The owners thought his adobo was the most flavorful. The second test was about presenting both the old and new. The chefs were tasked with creating a classic Cuban dish and a "nuevo" version of that dish. For his classic dish, Chef Torres made palomilla (top round steak) with rice, pigeon peas and green beans. For his modern twist, he made filet mignon with a spicy crab salad and grilled asparagus. Ted's only issue was getting the grill hot enough to sear the meat; he ended up resorting to using the flat griddle to finish the steaks. Sonia and Monica felt his dishes were very flavorful, and Chef Torres moved onto dinner service.
Dinner prep went very well for Chef Torres and so did the actual service, to the surprise of Chef Anne. Except for some plating mishaps, Chef Torres made it through the entire dinner service without having a dish sent back. After a difficult deliberation, owners Sonia and Monica decided to hire Chef Torres because they felt he showed excellent leadership skills and served flavorful food.
FN Dish caught up with Chef Torres after the show taped. Watch the video above to find out what he's currently doing. Chef Torres didn't end up taking the job at Victor's Cafe because he didn't want to leave behind the career he had established in Philadelphia, and the move would have been tough on him financially. But he's thankful for the experience of doing the show and all the insight he learned from Chef Anne.