Watch: Rebel Eats Never-Before-Seen Footage
We're sorry, there seems to be an issue playing this video. Please refresh the page or try again in a moment. If you continue to have issues, please contact us here.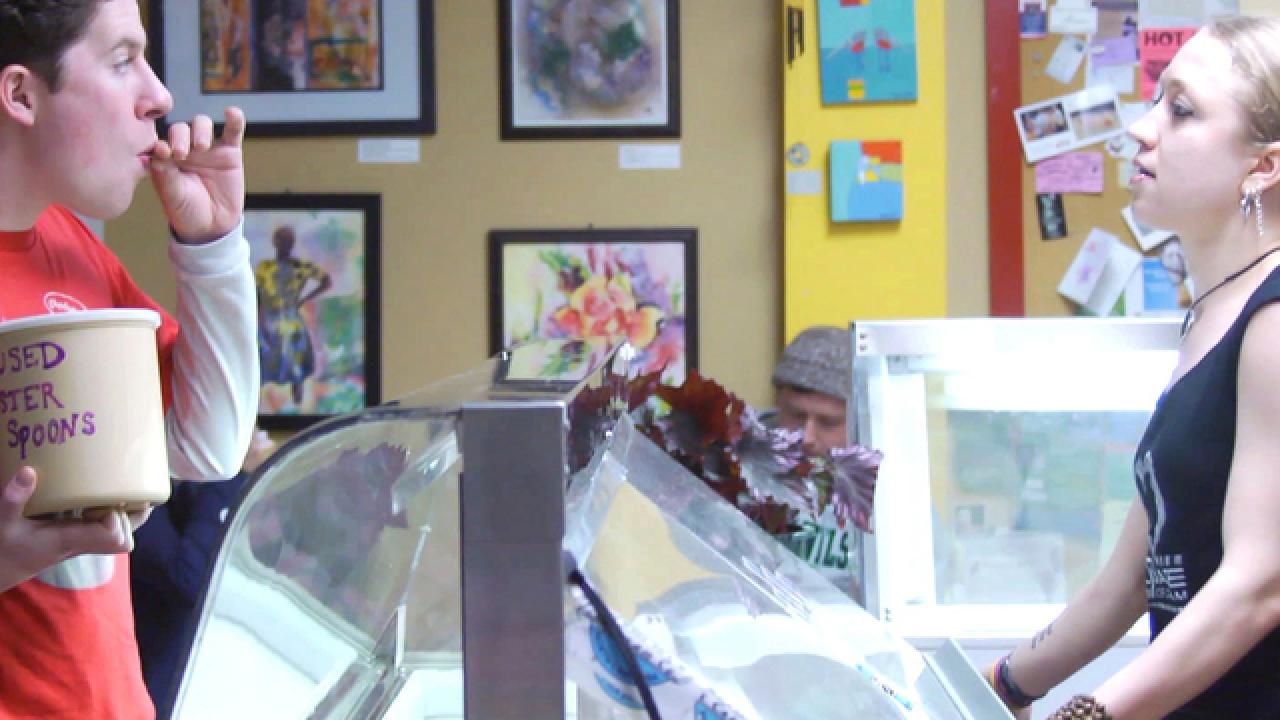 Justin traveled the back roads of the South in his 1-hour special, Rebel Eats, this past Saturday night (watch the full episode here), but it's hard to show everything in just 1 hour. Click the play button above to watch never-before-seen Rebel Eats moments and go deeper with Justin as he answers questions about his show and what's next for him.
Tell us about the deep-fried burger from Dyer's. What's the difference in taste between standard oil and the century-old stuff that's used at the restaurant, and what does it bring to the burger?
Oh man — I could wax poetic about that burger. Imagine if you cooked some garlic in oil and then removed the garlic. What is left? Garlic-flavored oil. The oil then becomes a condiment. Imagine if you put your garlic oil on bread. Nobody would bat an eye. That doesn't sound wild at all. Now imagine doing this with delicious ground beef instead of garlic, and using that oil to fry all your burgers. For 100 years. The real question is what doesn't it bring to the burger? Scientifically speaking though, by smashing the patty they are increasing the surface area and getting rid of air. This makes the beefy flavor more concentrated per bite. Also, by frying it, it cooks very quickly to well-done. Now, a well-done burger is murder in my book, but here it actually works nicely because of the thinness of the patty. The more you cook a patty, the more the beefy flavor is coaxed out, but the less appealing the texture. By making thin, greased-up patties, they are letting the beef grease provide the juiciness in the burger. They don't serve lettuce or tomato because this burger has no room for crunch. It is like eating a puck of beef butter. Maybe that sounds gross to some, but to me this sounds like a great last meal.
Rebel Eats brought you face-to-face with mules, donkeys and jellyfish. What were some of the craziest moments from filming?
Probably when the van got stuck in the mud for a few hours.
What was your favorite moment from the show?
The reaction on the dude's face when I ate a raw anchovy. That face is why I'm here. To make people more curious about food and life, and all of this great bounty that we are afforded.
I'm probably going to brush my teeth and go to bed. For a week. It's been about a year and a half since I auditioned for Star and I'm a little tuckered out. Really though, I want to see how the world reacts to what we've done.