The Best Before-and-After Transformations From Restaurant: Impossible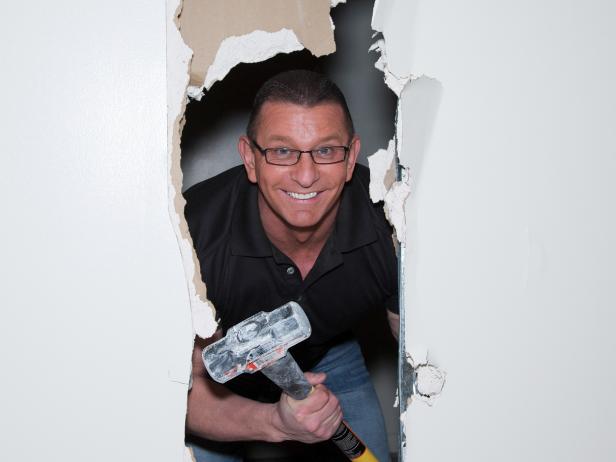 Restaurant: Impossible's host Robert Irvine is on a special assignment for The First Lady, Michelle Obama. His mission is to help out Horton's Kids, a Washington, D.C. organization that educates and empowers children. He is tasked with remodeling the community center where the kids have their meals and creating a community garden so the children can learn about growing food and healthy eating. Shown in this photo, host Robert Irvine breaks down the wall between the organization's original space and the vacant apartment next door as seen on Food Network's Restaurant: Impossible, Season 3.
Anders Krusberg, 2012, Television Food Network, G.P. All Rights Reserved.
After more than six seasons of budgeted, on-the-clock renovations on Restaurant: Impossible, Robert Irvine has seen seemingly everything — the good, the bad and the ugly — in eateries across the country. From unpalatable food and unsafe cooking conditions to creepy-crawlies covering the furniture and floor, the scenes at some of these restaurants are simply shocking, to Robert's Restaurant: Impossible team and at-home viewers alike. No matter how dirty or downright disheartening a situation may be, however, Robert has never walked away from a challenge, successfully transforming nearly 70 eateries to date.
Over the years, Robert has proved his trademark to be his ability to breathe new life into once-failing establishments and give them the second chance they deserve. In the form of revamped menus and updated designs, plus tried-and-true techniques for food buying, handling front-of-house management and overseeing day-to-day operations, he outfits businesses with everything they need to not just survive but thrive. And ultimately his commitment has led to awe-inspiring transformations, especially given that his updates must be started and completed in just two days and can cost no more than $10,000.
Revisit some of Robert's most-memorable overhauls by browsing before-and-after snapshots from past seasons, and hear from Robert and owners to find out how these businesses are doing today.