No-Mercy Culinary Antics to Take Over Alton Brown's Cutthroat Kitchen
We're sorry, there seems to be an issue playing this video. Please refresh the page or try again in a moment. If you continue to have issues, please contact us here.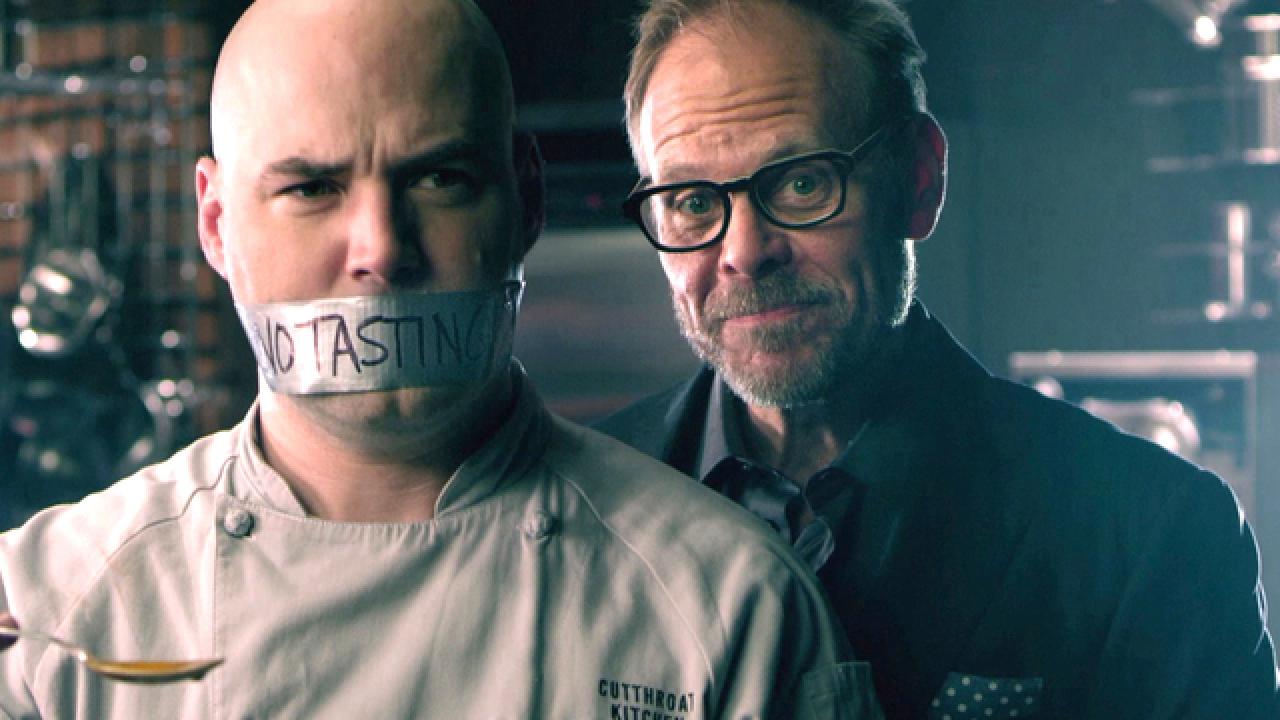 They are the cooking show competitor's top-two wishes: to be able to mess with rivals enough to sabotage their game and to gain an advantage to improve their own chances of winning. On Alton Brown's brand-new upcoming series, contestants will have the opportunity to enjoy both experiences.
Premiering Sunday, August 11 at 10pm/9c, Cutthroat Kitchen pits four culinary superstars against each other, and to be victorious in this three-round contest, they'll need to put savvy mind games to work as much as they do cooking chops. Each will have access to $25,000 in cash, and it's up to them to decide how to spend their money in an auction: Do they pay out to earn the exclusive use of a crucial ingredient, like salt, or do they sentence their opponents to a brutal round of cooking, one in which they're prohibited from tasting their dishes? In the ultimate balance of risk and reward, the competitors must determine on which benefits it's worth spending their funds and which curveballs may eventually prove damaging enough to others to ultimately pay off, as the winner's prize is whatever money he or she has left over afterward.
Immediately after each of the 13 upcoming episodes, viewers can visit FoodNetwork.com/CK to watch exclusive videos of Alton, a mentor on Food Network Star, and the judges dishing on competitors' disappointing flops and shocking successes.
Don't miss the premiere of Cutthroat Kitchen on Sunday, August 11 at 10pm/9c, immediately following the finale of Food Network Star.