Strategy Reigns Supreme — Alton's After-Show
We're sorry, there seems to be an issue playing this video. Please refresh the page or try again in a moment. If you continue to have issues, please contact us here.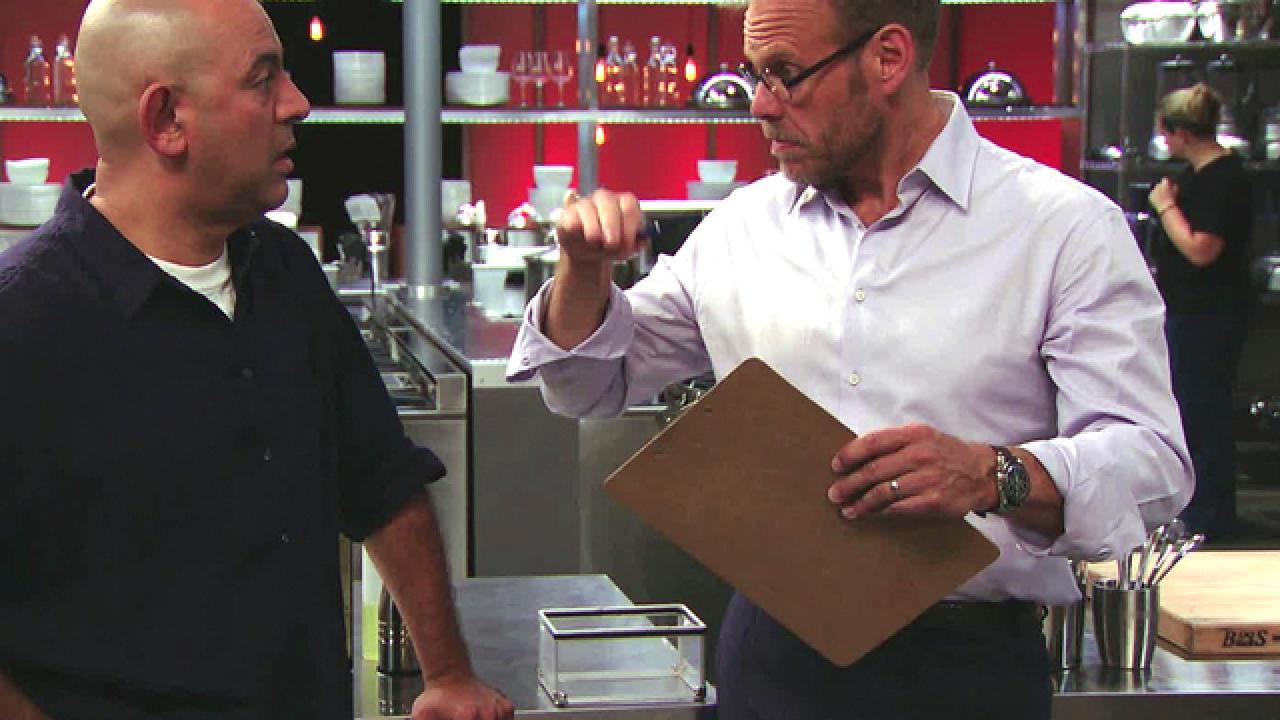 To succeed in the Cutthroat Kitchen, it's not enough for a chef to come equipped with his lucky knife kit and years of experience at the stove. After all, a fellow competitor may prevent his use of that cutlery and make him question the extent of his skills, all with the help of $25,000 in spending money and the will to disrupt. Chefs must take assigned curve balls in stride and turn out quality dishes for a judge, who, without knowledge of the earlier mind games, will decide based on taste alone whose plate is the weakest. On Alton's After-Show, host Alton Brown will reveal to the judge what's gone down, and together they'll dish on how the events unfolded and the food ultimately came to light.
In the series premiere, judge Simon Majumdar joined Alton in the Cutthroat Kitchen, and even after learning of some chefs' use of inferior pork products in Round 1, revealed, "They all produced dishes that were kind of passable with one or two errors, rather than bad dishes with one or two good things about them." Even though Chef Gianchetti had the most sought-after meat — thick-cut bone-in chops — in that round, his pork was severely overcooked, so much so that Simon admitted that "is actually worse than getting a poor ingredient and making it tasty."
In what may prove true in each episode throughout the series, Simon explained: "Being a great chef is one thing. Being a strategic chef is another. If you can combine those, you can actually end up winning Cutthroat Kitchen without being technically the best chef." It's that kind of thinking that would lead chefs to risk wisely and cook intelligently in order to best their rivals and ultimately take home cash.
Click the play button on the video above to hear more from Simon and Alton, and learn what Simon would have done had he been cooking in Cutthroat Kitchen. How do you think the competitors responded to their challenges? Chat with fellow fans about it in the comments below.
Check back after each episode of Cutthroat Kitchen on Sunday night to find a new installment of Alton's After-Show.