A Win for Sale — Alton's After-Show
We're sorry, there seems to be an issue playing this video. Please refresh the page or try again in a moment. If you continue to have issues, please contact us here.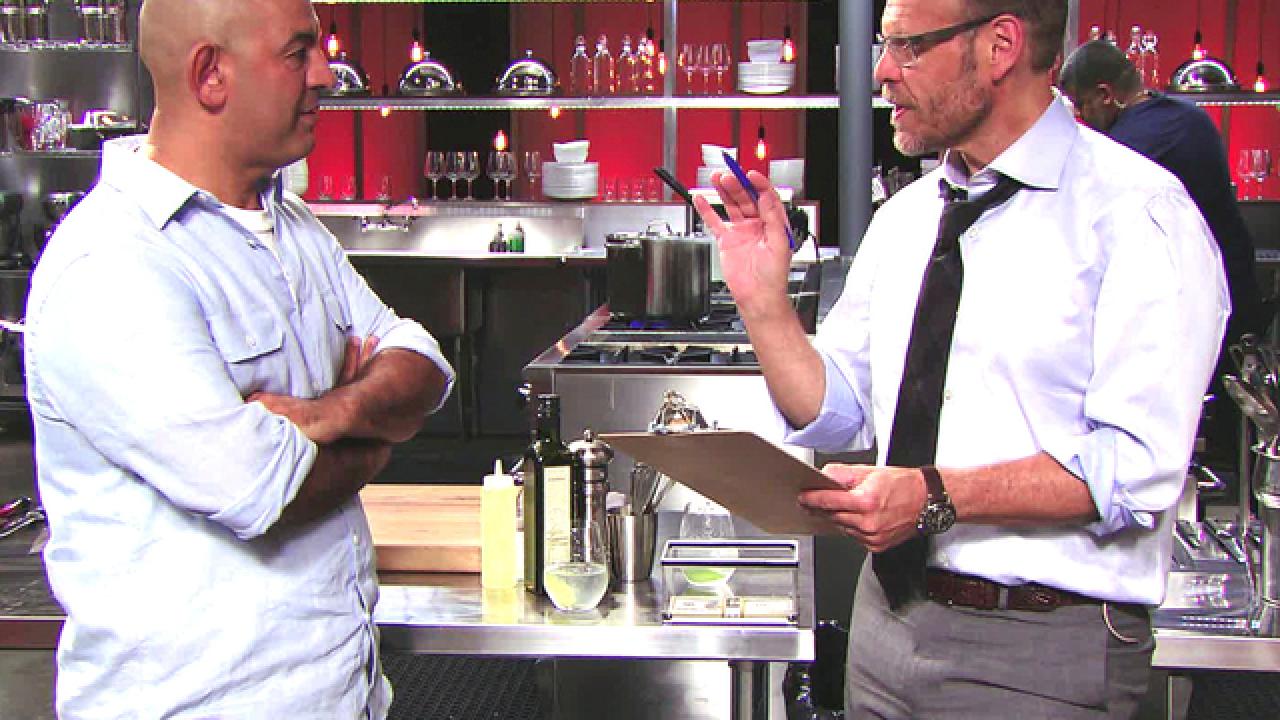 On last week's After-Show, judge Simon Majumdar said: "Being a great chef is one thing. Being a strategic chef is another. If you can combine those, you can actually end up winning Cutthroat Kitchen without being technically the best chef." And tonight Alton may have proved that theory to be true when he told Simon the lengths to which one competitor went to claim the win.
The name of the game in Cutthroat Kitchen is indeed sabotage, but with that comes personal advantages for the competitor dealing those devastating blows to his or her rivals. With every big-ticket disruption one chef purchases and assigns to another contestant, he's essentially buying himself safety from that challenge. Alton told Simon that, in this week's final auction, one chef — who would ultimately go on to win the battle — spent almost all of his or her money ensuring his or her own smooth finish by assigning someone else the challenge of making crab cakes without a binder, like mayonnaise. This person "bought victory," Simon said of the outcome, chalking up this reality to the fact that "anything is possible in Cutthroat Kitchen."
Click the play button on the video above to hear more from Simon and Alton, and find out who ended up winning this week with a look back at the final round's sabotages. If you were competing in Cutthroat Kitchen, would you sacrifice a potential win just to save money, or would you risk your balance to survive elimination? Chat about it with fellow fans in the comments below.