Chasing Comfort — Chopped After Hours
We're sorry, there seems to be an issue playing this video. Please refresh the page or try again in a moment. If you continue to have issues, please contact us here.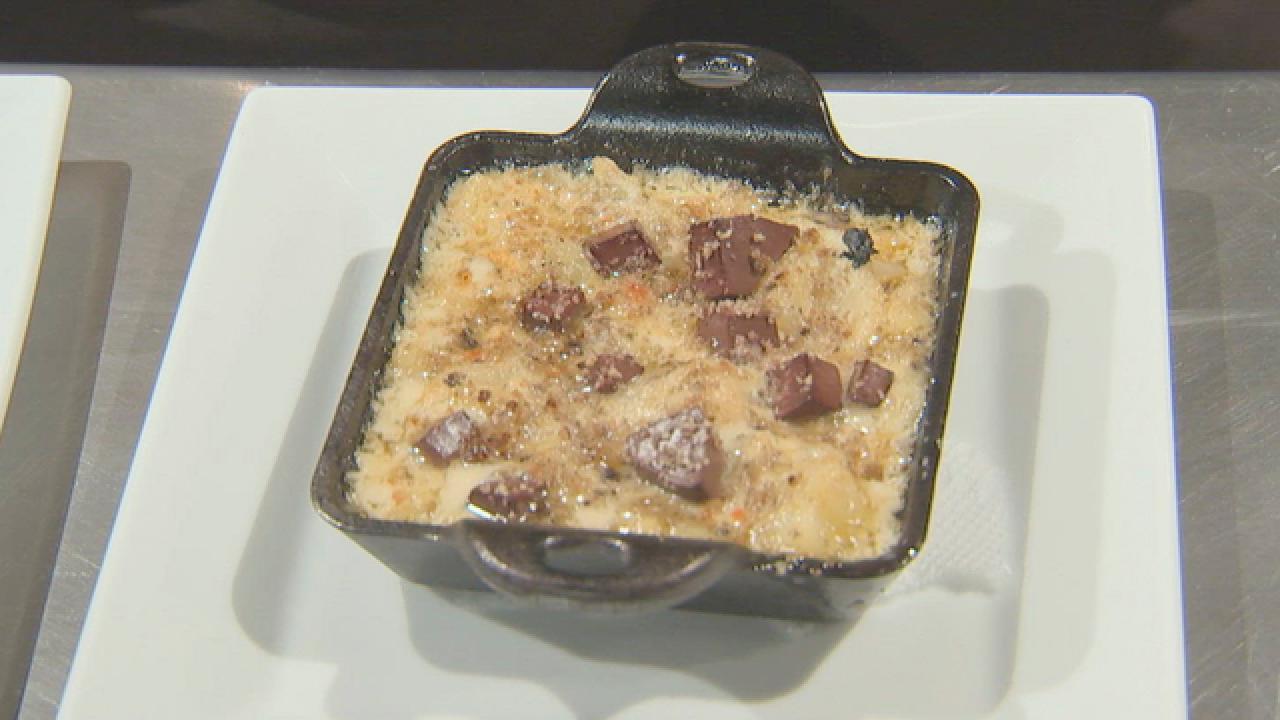 While many Chopped baskets may include a few common ingredients and just one oddball product, this week's Halloween-themed episode featured baskets filled with extra-spooky offerings and downright ghoulish goods. Judges Alex, Chris and Marc took their places in the kitchen for an After Hours competition, and they faced the challenge of cooking with an appetizer basket made up of eels, congealed pig's blood, candy bats and potato crisps.
Instead of letting the strangeness of these ingredients get the better of them, the judges went back to what they know and the cooking styles with which they're most familiar in order to turn out classic plates — as classic as they could be with pig's blood and eel, after all. Potatoes are well within Marc's comfort zone, so he was quick to feature them prominently in his offering. "So we're going to have some potatoes — that is a shock, coming from Marc Murphy," Ted joked with the judge, who featured a casserole-like offering studded with pig's blood.
Alex, who studied in French kitchens and frequently relies on French cooking techniques, approached the eel with French cuisine in mind, first poaching it in butter and herbs. "Eel is actually surprisingly lean, and so when in doubt, add butter," she explained, before serving the eel with frisee and pureed potato crisps.
Watch the video above and then browse behind-the-scenes snapshots to get an insider's look at the battle. Want to start a conversation with fellow fans? Tell FN Dish in the comments how you would have approached this sinister basket. What common dishes can you think of that would welcome the addition of eel, pig's blood, candy bats and potato crisps?