Respecting the Challenge Dish — Alton's After-Show
We're sorry, there seems to be an issue playing this video. Please refresh the page or try again in a moment. If you continue to have issues, please contact us here.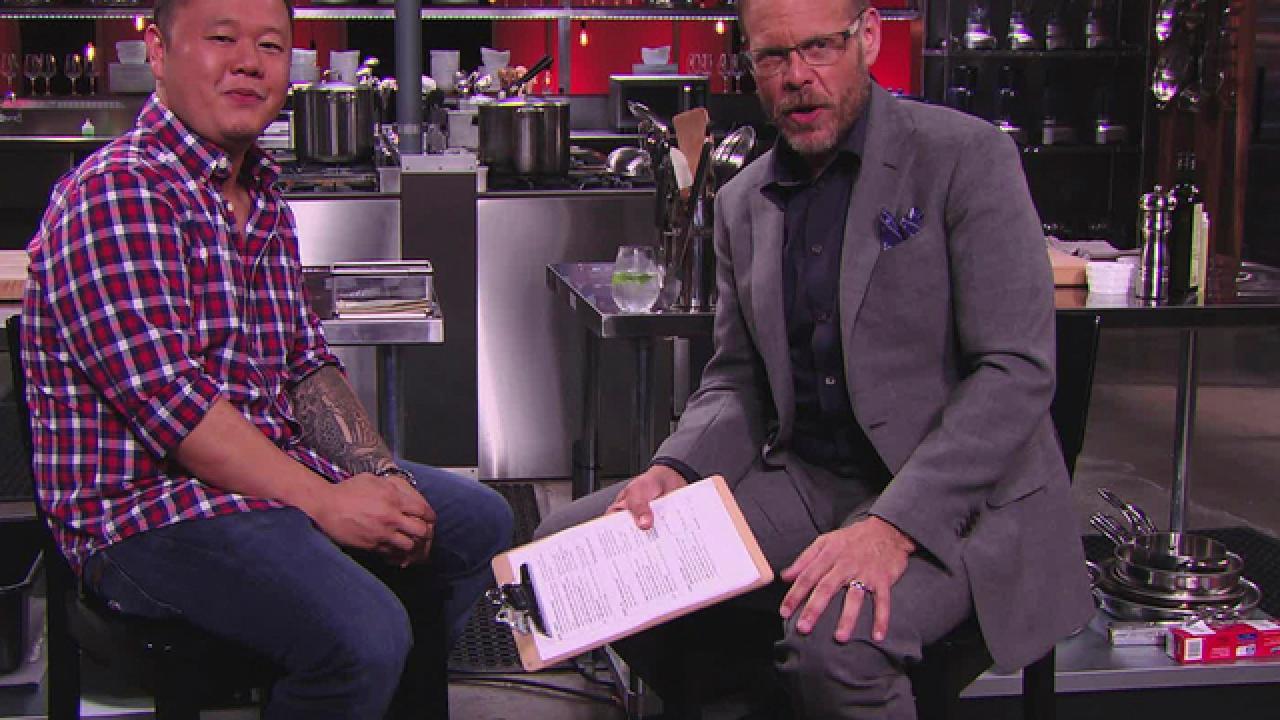 Although the stipulations of almost every Cutthroat Kitchen sabotage force competitors to reimagine the classic versions of challenge dishes, chefs still should be able to serve plates that are at least reminiscent of the original concept. They may not be able to cook with every seemingly crucial ingredient or prepare plates in the most traditional style, but the final offerings ought to be valid interpretations of assigned dishes; for this week's competitors, that meant burritos, pie and teriyaki bowls.
"It has to come down to what the challenge is," judge Jet Tila told Alton Brown on the latest installment of Alton's After-Show. The competitor ousted in the Round 1 burrito challenge presented a deconstructed Vietnamese-style burrito that was, in fact, hardly a burrito at all, according to Jet. "I'm sorry, but it was a ridiculous play on a burrito," Jet explained of the summer roll-inspired dish. He added, "If she took a few pieces of lettuce and actually made a tight, concise roll, at least I know you're thinking burrito," noting how the contestant could have improved.
The same proved true in Round 3, when the eventual runner-up was forced to say goodbye, given that the sauce used in the offering strayed too far from the tried-and-true taste of teriyaki. "It was Sriracha, sweet chili sauce and a little bit of soy. That's my guess because I know these flavors," Jet told Alton. "That's not teriyaki. When you think teriyaki, you want this kind of silky, sweet and salty, soy sauce-driven sauce." Ultimately, what Jet called "fusion confusion" was enough to send home the final competitor.
Click the play button on the video above to watch the entire episode of Alton's After-Show, and hear more from judge Jet and the host. Do you think it's fair for judges to demand classic dishes if the competitors must work within the confines of sabotages? If you were cooking on Cutthroat Kitchen, would you risk a substantial amount of cash simply to avoid the sabotages and cook a proper version of the dish?