Struggling for Simplicity — Alton's After-Show
We're sorry, there seems to be an issue playing this video. Please refresh the page or try again in a moment. If you continue to have issues, please contact us here.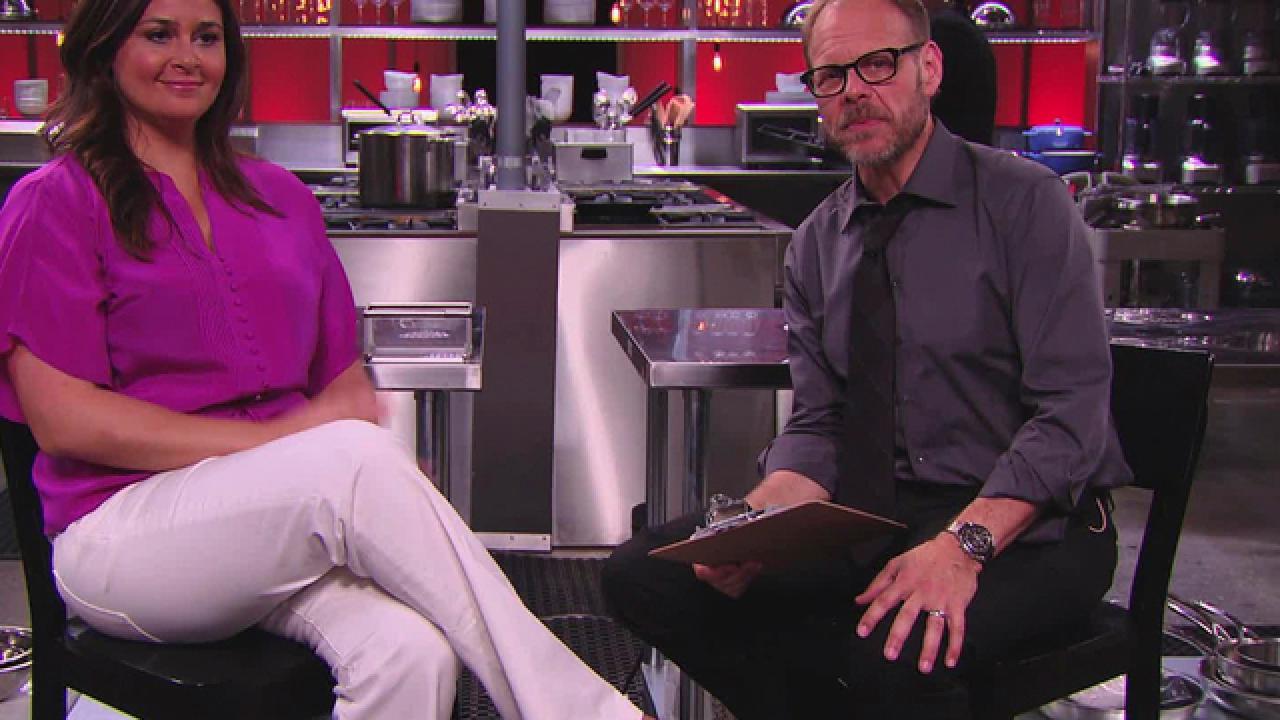 While the sabotages dealt to chefs on Cutthroat Kitchen may be downright devious and may cause the competitors to rethink their culinary approaches, the dishes they're tasked to cook are, in fact, straightforward. Common plates like tacos, cupcakes, fried chicken and burritos have made appearances in the past, and all Alton asks of the contestants is that they create these meals for the judge. It sounds easy enough — until he reveals unknown curve balls, like mandatory ingredients and inferior cooking utensils, of course. It's these challenging sabotages that cause — or, perhaps, force — the chefs to abandon all aspects of simplicity and ultimately reinvent the dishes as next-level versions.
Although this week's battle indeed featured its share of sabotages, judge Antonia Lofaso told Alton Brown on the host's After-Show that the chefs' culinary offerings could have been stronger, if only they had not tried to make the dishes complicated and too unlike the originals. In Round 2, one chef was given leftover fried rice to feature in jambalaya, and rather than merely steam it to outfit it with the proper texture, he or she turned it into rice patties, but the rice wasn't apparent. "You would have been starting with a product that you can have control over," Antonia told Alton. "[The chef] could have just resuscitated it, but instead [the competitor] ground it into a paste," Alton added. "I would have simply just used it."
Similarly, in Round 3's meatloaf and mashed potatoes challenge, one competitor's overzealous approach to the comfort food turned disastrous with a too-fancy and too-petite offering. "It's meatloaf and mashed potatoes," Antonia told Alton. "At the end of the day, I start pulling points because people are getting … too serious."
Click the play button on the video above to hear more from Antonia and Alton, then start a conversation with fellow fans in the comments below. What do you consider to be a worse mistake on Cutthroat Kitchen: preparing food that's too simple or too complex? How would you have incorporated leftover fried rice into jambalaya if you were cooking in Round 2?