Wild Sabotages Revealed — Alton's After-Show
We're sorry, there seems to be an issue playing this video. Please refresh the page or try again in a moment. If you continue to have issues, please contact us here.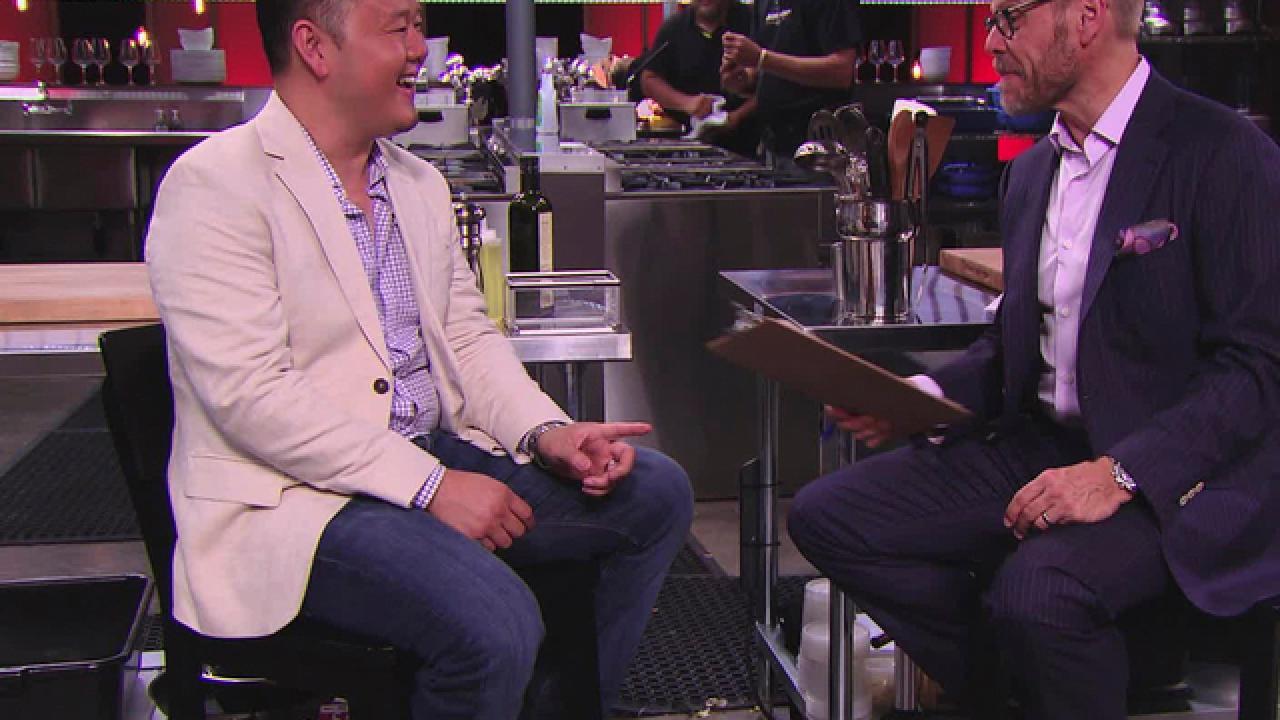 Some weeks on Alton's After-Show the focus of Alton's chat with the judge revolves primarily around the finalists' abilities — or inabilities — to cook within the confines of Cutthroat Kitchen, particularly the sabotages. But other times it's the sabotages themselves that dominate the conversation, almost too shocking or simply laughable for the judges to believe. That was the case this week as Alton revealed to returning judge Jet Tila the roster of culinary interferences to befall the chefs.
Perhaps most appalling to Jet was the ingredient swap-out in Round 2, when the competitors were tasked with preparing a dish of sausage and peppers. Instead of being able to cook with everyday salt, pepper, spices and herbs, the contestant to receive this sabotage would be forced to use jelly beans flavored with tastes like habanero, wasabi, buttered popcorn and bacon. "That's genius," Jet admitted after a hearty laugh, before wincing at the thought of incorporating such oddball flavors into a dish. "I would have bid the farm and torpedoed somebody." He soon realized how the unlucky chef to receive this sabotage ultimately offered a too-sweet plate of sausage and peppers. "The sweet … sticky sweet — it worked," Jet said, reflecting on the contest. "I almost felt bad offering it. Almost," Alton told him later.
Click the play button on the video above to hear more from Alton and Jet on the full episode of Alton's After-Show, and see Jet's reaction to the other evilicious sabotages that took place this week. Then start the conversation with fans in the comments: Were the jelly beans a fair challenge, or could they have led only to disastrous consequences? How would you have incorporated such a sweet flavor into a savory offering?