Two Times the Trouble — Alton's After-Show
We're sorry, there seems to be an issue playing this video. Please refresh the page or try again in a moment. If you continue to have issues, please contact us here.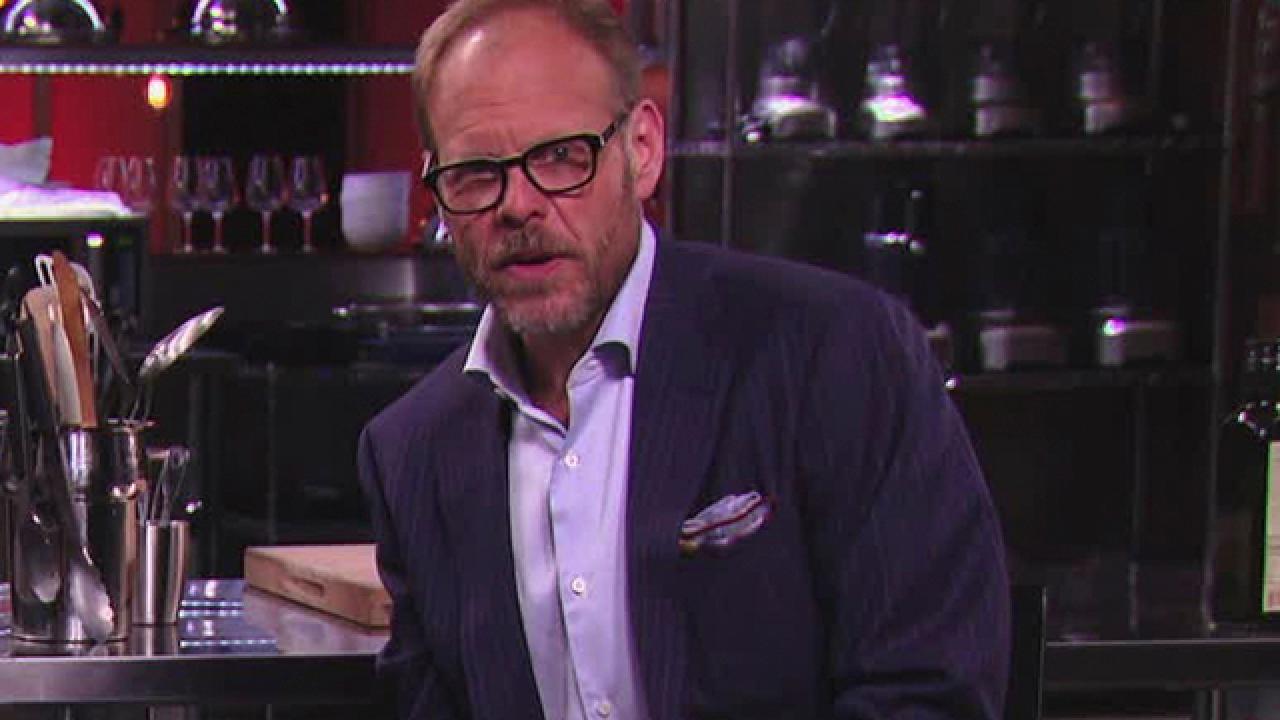 Cutthroat Kitchen fans knows that when competitors are gifted a sabotage, no matter how treacherous or simple it may seem, it could ultimately mean disaster for them if they don't know how or do not have the time to remedy it. But what happens when a challenge must incorporate not just one sabotage, but multiple? Will they use the double dose of damage to further fuel their creative energy, or will they succumb to the pressure of the contest and crumble?
On this week's installment of Alton's After-Show, the host revealed to judge Jet Tila two competitors' attempts to adapt to multiple challenges after finding themselves victim to an onslaught of sabotages. The first set occurred in the initial round's sandwich-and-side battle, when a chef was forced to harvest bread from prepared convenience-store sandwiches before learning that he or she would also have to make the dish on a TV-dinner-size tray instead of an oversized workspace. "And I think from there [the contestant] went insane," Alton joked of the competitor. This chef was ultimately overwhelmed by the tasks at hand, as he or she didn't make it past the first round of competition.
Jet and Alton also chat about another chef who's left to build a fire in a miniature grill after being forced to scour the contents of a piñata to find the chocolate that would eventually be featured in s'mores. While the piñata sabotage wasn't seen on television, fans can watch it here to find out what happened. (Because of time, it was cut from the episode, as it ultimately did not impact the results of the round.)
Click the play button on the video above to hear more from Alton and Jet, then start the conversation with fellow fans in the comments below. What would your approach be to surviving multiple challenges? Once contestants learn of their first sabotages, do you think they ought to spend freely in order to avoid additional?