Watch the Top 5 Stubborn Owners on Restaurant: Impossible
We're sorry, there seems to be an issue playing this video. Please refresh the page or try again in a moment. If you continue to have issues, please contact us here.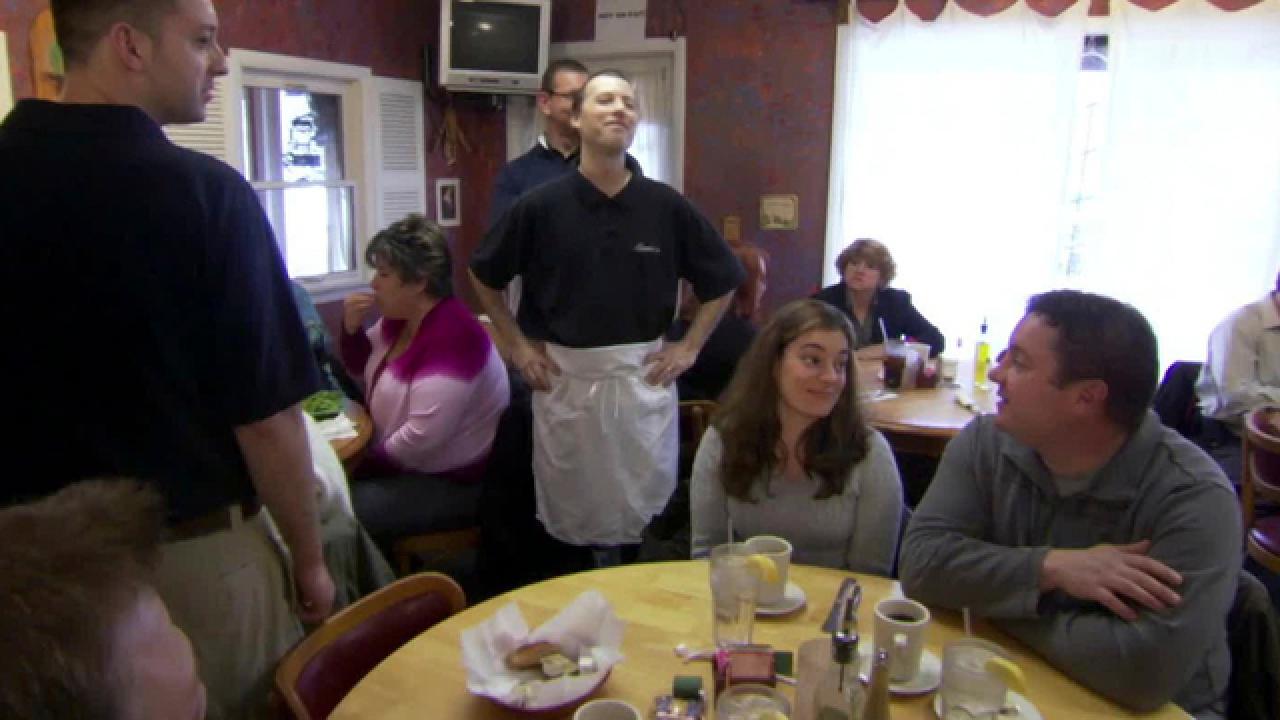 When Robert Irvine visits a business on Restaurant: Impossible, he has but one goal: Fix the failure. Despite his no-nonsense attitude and often harsh critiques of eateries' menus and decor, he wants to see the restaurants thrive, and with the help of his team, he will use his years of experience and expertise to give each establishment a second chance at success. While owners accept Robert's matter-of-fact assessments of their business, no matter how bleak and seemingly unforgiving they may be, others are quick to question his authority and proficiency, believing their ways of running a restaurant to be effective.
These persistent — if, perhaps, naïve — owners stand by their business practices, plus the quality of their food and menu offerings, and they see no fault in their management styles, often despite looming financial disaster or unhappy employees. While Robert's almost always able to convince these dogged owners of their mistakes and give them opportunities to improve, the most tenacious among them will fight with Robert until the very end to attempt to support their theories.
Click the play button on the video above to watch the top-five stubborn owners in action, then tune in to a brand-new episode of Restaurant: Impossible tonight at 10pm/9c to watch another owner face off against Robert.