Hand Masher Gone Wrong and Indoor Campfires — Alton's After-Show
We're sorry, there seems to be an issue playing this video. Please refresh the page or try again in a moment. If you continue to have issues, please contact us here.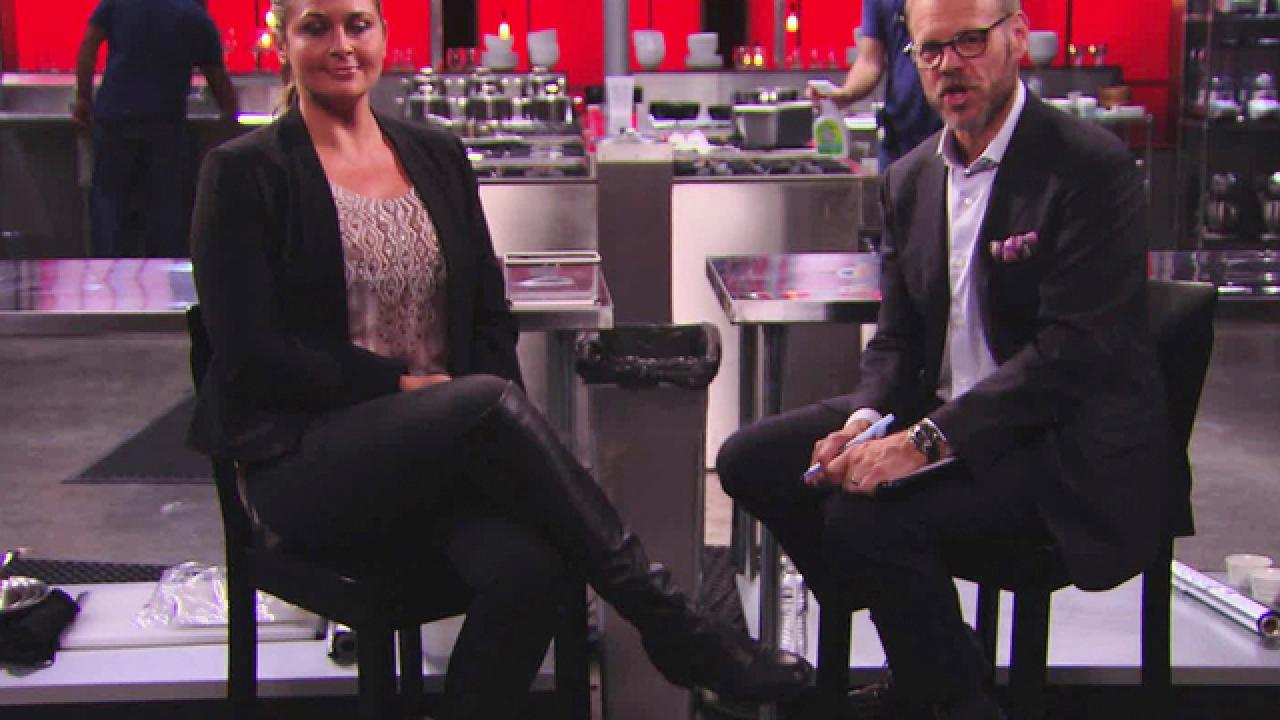 For the first time this season, Antonia Lofaso took her turn judging four competitors in the latest round of evilicious contest on Cutthroat Kitchen, and because no judge is privy to the bidding for sabotages and cooking, she joined Alton Brown on his After-Show to learn what had gone down.
The chefs had to create gnocchi during Round 1 of the competition; though a hand masher may have been an appropriate tool for the job, it became an obstacle for Chef Gentile when he was forced to have it duct taped to his arm for the duration of the round. "He was looking for garnish that was going to build a dish," Antonia told Alton, realizing that this impediment is what prevented Chef Gentile from breaking down ingredients and cooking with more precision.
Having been gifted a campfire stove in Round 2's duck a l'orange challenge, Chef Tzorin was tasked with cooking all components of his dish in a miniature skillet over a small open flame. Although this sabotage likely didn't help Chef Tzorin avoid eventual elimination in that round, it may not have been what ultimately did him in, according to Antonia. "Choosing papaya and bell peppers and potatoes — these are just not the vision I have when you see duck a l'orange. So I'm going to say he may not have realized what the dish looks like or, like, classically what it's about," Antonia noted of Chef Tzorin. "That was also just the worst duck," Alton told her, further justifying her decision to send home Chef Tzorin in Round 2.
Click the play button on the video above to hear more from Antonia and Alton, and learn their reactions to the sabotages that befell the two remaining chefs in Round 3's ice-cream sandwich contest.