Grown-Up Sabotage in a Kid-Size Kitchen — Alton's After-Show
We're sorry, there seems to be an issue playing this video. Please refresh the page or try again in a moment. If you continue to have issues, please contact us here.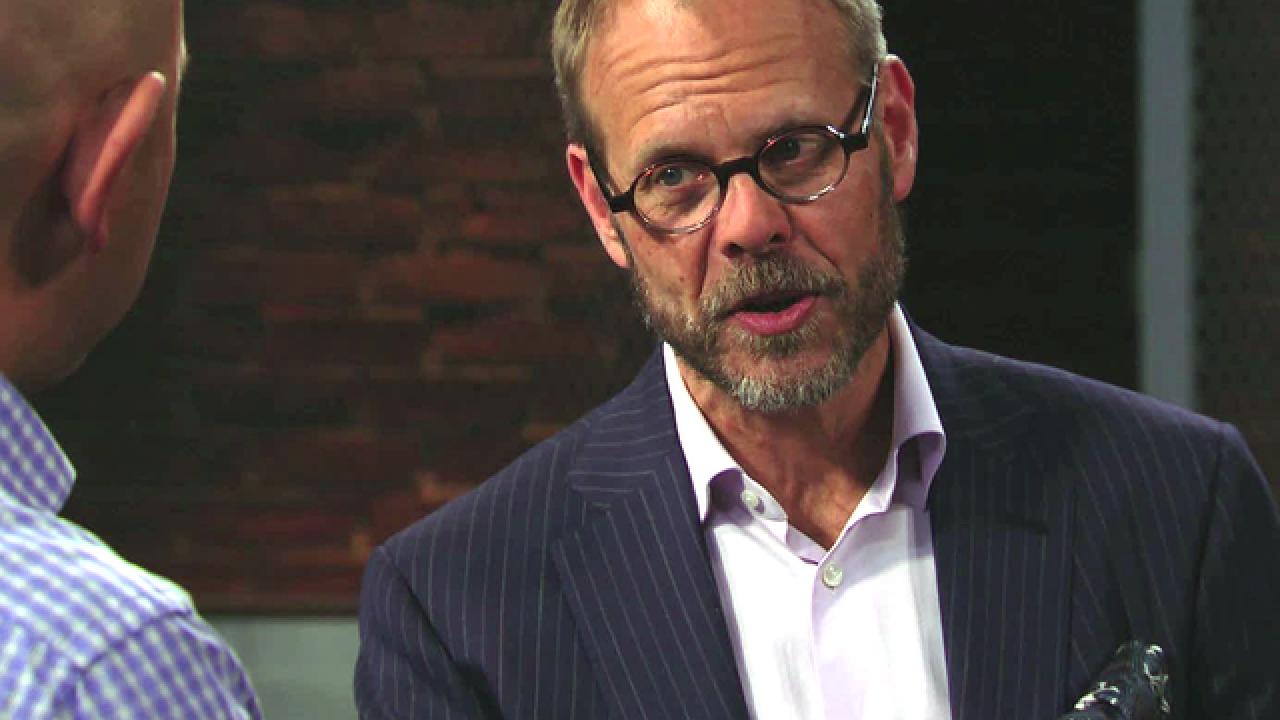 From competition and available prize money to chefs' hopes and judges' expectations, Cutthroat Kitchen isn't short on anything, least of all sabotage. But tonight the contest took a turn for the pintsize in Round 3, when Chef Midgley found himself cooking strawberry shortcake in a tiny kids' kitchen, equipped with a miniscule sink, toaster oven and induction range, as well as petite utensils.
"If you can only imagine in your mind's eye big ol' mitts on that guy using these little-bitty tools," Alton said to Simon after he revealed the play-size setup to the judge on his After-Show. "I probably would have cried and run off into the corner," Simon joked of how he may have approached this challenge, as he and Alton crouched down next to it. It turns out, however, that Chef Midgley found success with this sabotage, as he completed the round on time and presented Simon with a dish superior to his rival's balsamic-soaked plate.
Click the play button on the video above to hear more from Simon and Alton, and take a look at the kid-size kitchen in which Chef Midgley was forced to work.
Watch Food Network's Cutthroat Kitchen: Alton's After-Show hosted by Alton Brown.