Payback, Cutthroat-Style — Alton's After-Show
We're sorry, there seems to be an issue playing this video. Please refresh the page or try again in a moment. If you continue to have issues, please contact us here.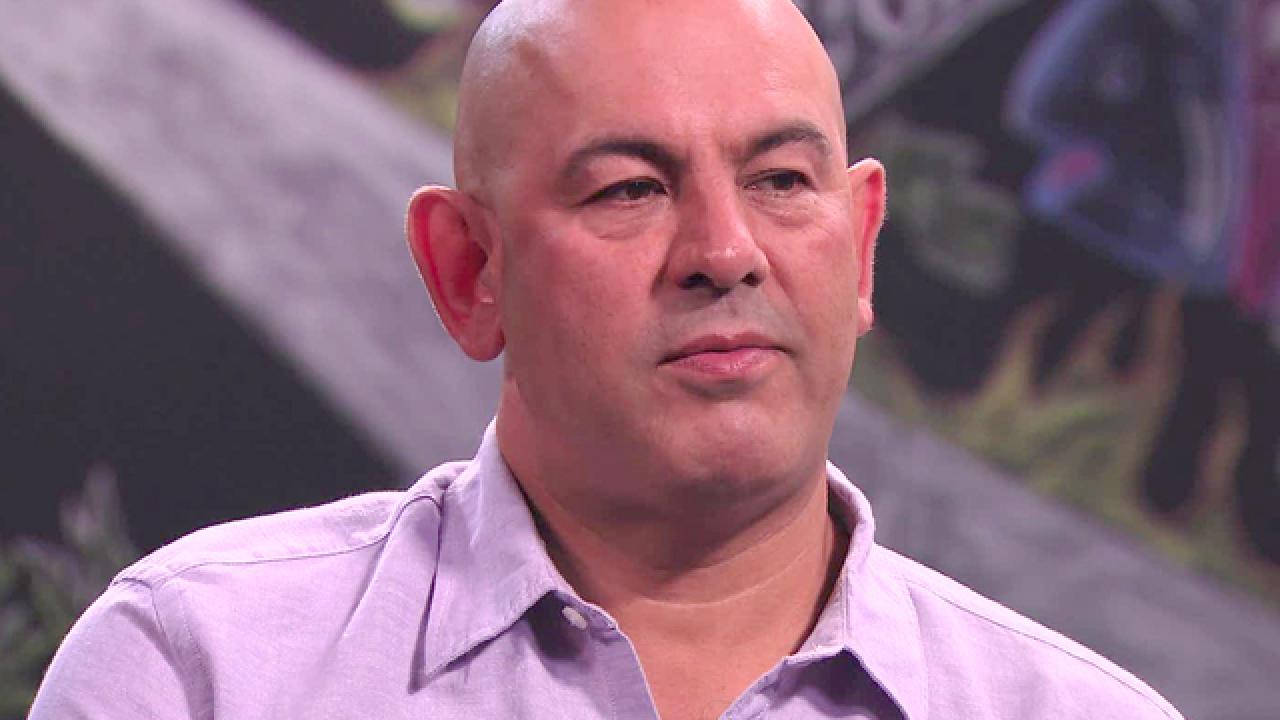 While competitors may not know the dishes they'll be tasked with cooking on Cutthroat Kitchen, or the specifics of the challenges that will befall them in battle, a few things are certain about the contest: Chefs will sabotage each other and be sabotaged in return. It's how contestants cope that will ultimately determine the success of their food, and while much of their adaptation involves recipe tweaks and ingredient swap-outs, it also requires strategy in bidding and the assigning of a particular sabotage once it's been earned.
On this week's episode of Cutthroat Kitchen, Chef Leah wasted no time in gifting a doozy of a challenge to all three of her rivals during Round 1's quesadilla test. She paid a whopping $6,900 to force the other competitors to use a high-powered work lamp, a kitchen torch and a hair-straightening flat iron as their sole heat sources. "So, at this point, Chef Leah is hated by almost everyone universally. When the mid-challenge item came up, it was almost a fait accompli that somebody would make sure she got it," Alton revealed to judge Simon Majumdar on the host's After-Show. Sure enough, as a form of evilicious retribution, she was tasked with making two pitchers of margaritas using a human-powered blender attached to a bicycle, so she ultimately learned the sting of sabotage as she peddled to make the motor run. "But in the end, I don't know how bad it hurt her," Alton explained to Simon. Not only did Chef Leah survive the round, but she went on to win the entire competition after outcooking her rivals in rounds of chicken noodle soup and fish fries.
Click the play button on the video above to hear more from Alton and Simon on the After-Show, then start the conversation with fellow fans in the comments below. What did you think of Chef Leah's performance this week, and do you think she deserved the win?