Sabotaged Chefs Return to Battle — Alton's After-Show
We're sorry, there seems to be an issue playing this video. Please refresh the page or try again in a moment. If you continue to have issues, please contact us here.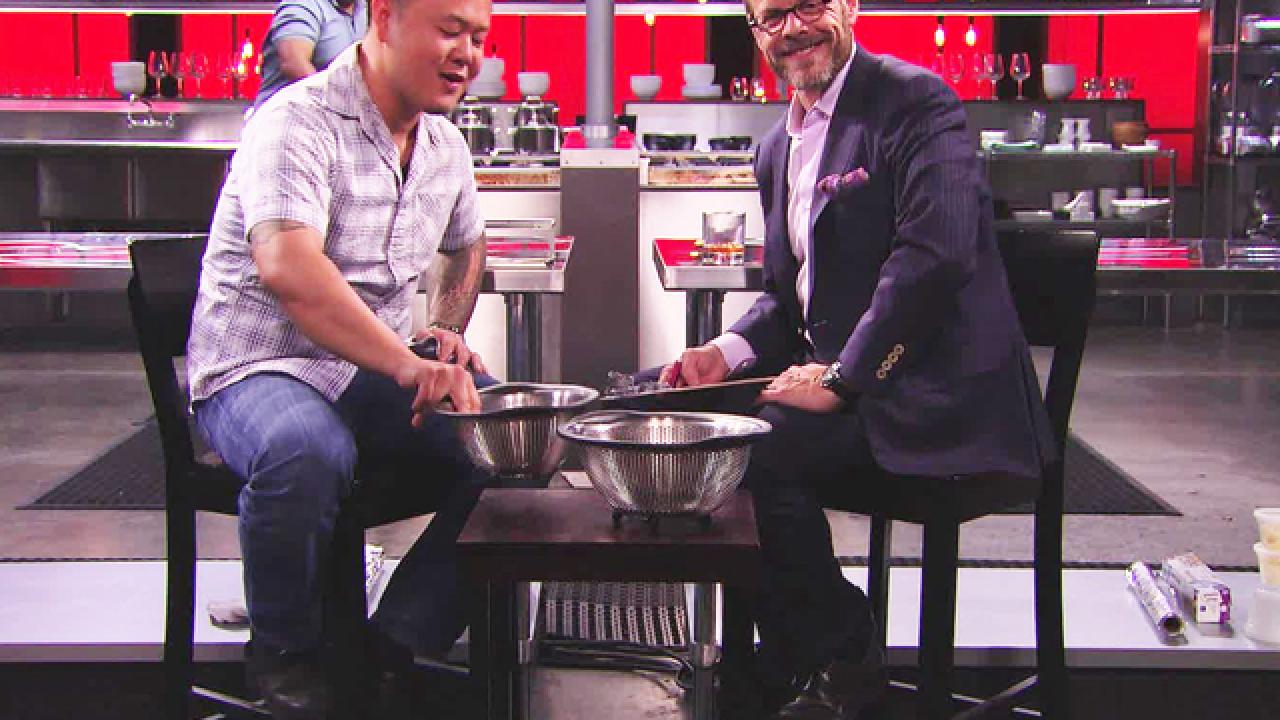 Even if a competitor manages to secure a win on Cutthroat Kitchen, it is likely only earned after some of the most-painstakingly fierce cooking in his or her career. From mandatory ingredients to forbidden appliances and inferior tools, Cutthroat sabotages are notoriously grueling, and most chefs will only endure this kind of face-off once. But on tonight's all-new episode, four previously eliminated competitors returned to the kitchen for a second chance to overcome sabotage. These chefs had fallen in battle before, but with experience on their side, they took their places in front of Alton, ready to attempt to prove themselves once again.
"All of these people learned the first time they were on the show that at the end of the day, you got to secure the win, or you don't win anything at all," Alton told judge Jet Tila on the host's After-Show. "I would rather walk out of here with a grand than walk out of here with nothing." He didn't make the chefs' return to the contest any easier this time around, auctioning off waterlogged buns during a hot dog challenge and the forced use of strainers as mixing bowls during a brownie challenge. Jet deemed the mixing bowl sabotage "amazingly diabolical," and indeed it ultimately contributed to Chef Zadi's elimination.
Click the play button on the video above to watch the entire episode of Alton's After-Show, then tune in next Sunday at 10|9c for a brand-new episode of Cutthroat Kitchen.
Even in the midst of downright diabolical sabotages, one Cutthroat Kitchen competitor managed to be his own worst enemy.