Worst Cooks Skill Drills: Practicing and Perfecting Pronunciation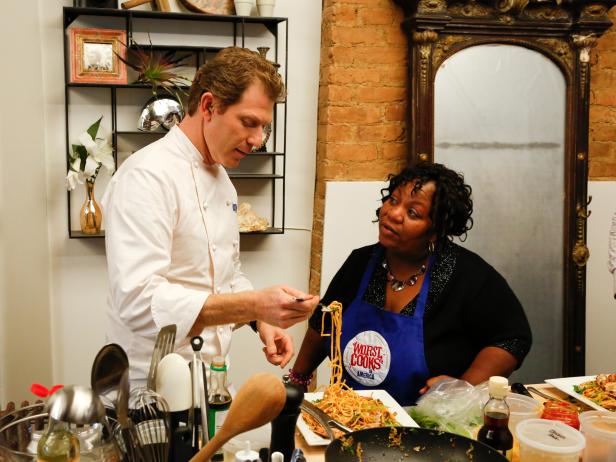 Worst Cooks In America Team Blue Team Leader Bobby Flay tastes the Green Shrimp Lo Mein prepared by Carla Johnson for the "Take On Take Out" challenge. Chef Anne and Chef Bobby arrived at the recruit's house to find the recruits had been ordering take out food instead of cooking, and now they must race to replicate Chinese food recipes before the food deliveryman gets to the house, as seen on Food Network's Worst Cooks in America, Season 4.
Heidi Gutman,  2012, Television Food Network, G.P.
When it comes to pronouncing foreign foods and terminologies, many people encounter difficulties. But on Worst Cooks in America, premiering this Monday at 9|8c, sometimes even the simplest to pronounce, relatively familiar words are a struggle for the culinary-challenged recruits — think "Thai" or "tofu," for example. French terms are among those that beginner cooks master in their first weeks of culinary school, but in Boot Camp, these terms, more often than not, fly right over the recruits' heads. Watching them attempt to pronounce words like "chiffonade" or "julienne" have resulted in some unforgettable moments.
We're sorry, there seems to be an issue playing this video. Please refresh the page or try again in a moment. If you continue to have issues, please contact us here.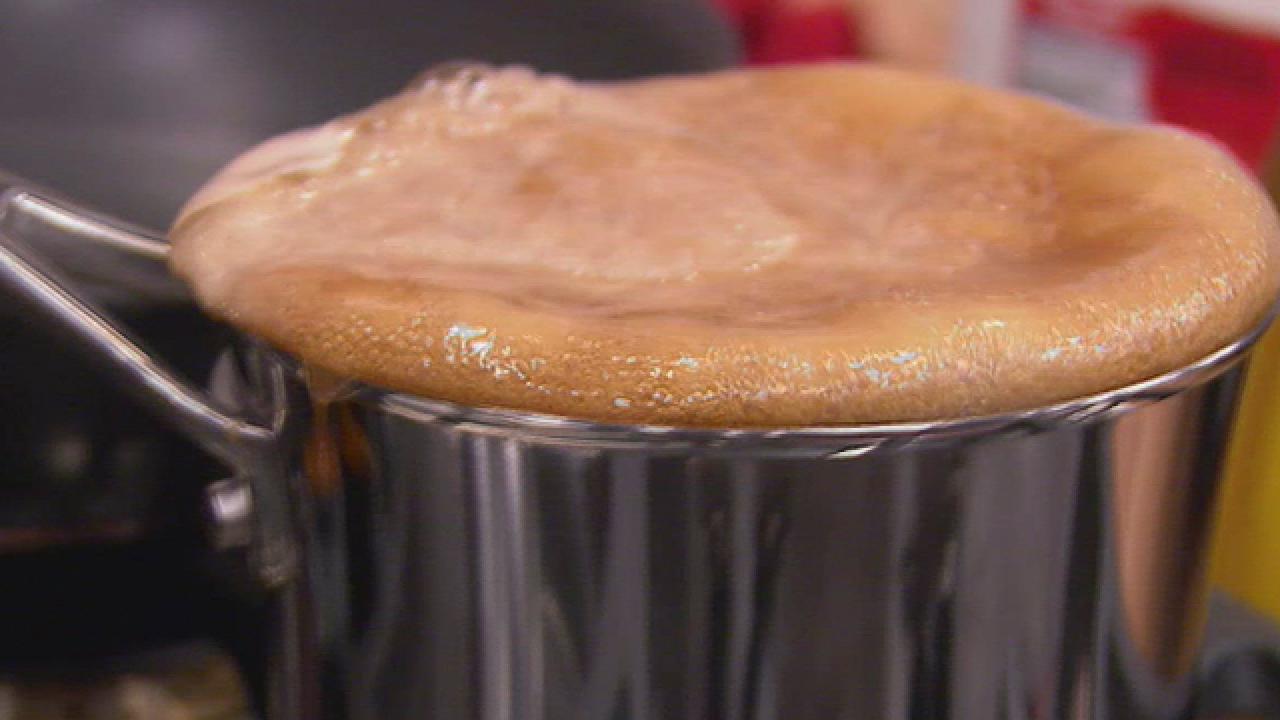 Watch the video above to relive some top "Say what?" moments and learn a lesson or two on how to perfect your pronunciation — then you can show off in front of family and friends during the show.