Allies and Enemies — Alton's After-Show
We're sorry, there seems to be an issue playing this video. Please refresh the page or try again in a moment. If you continue to have issues, please contact us here.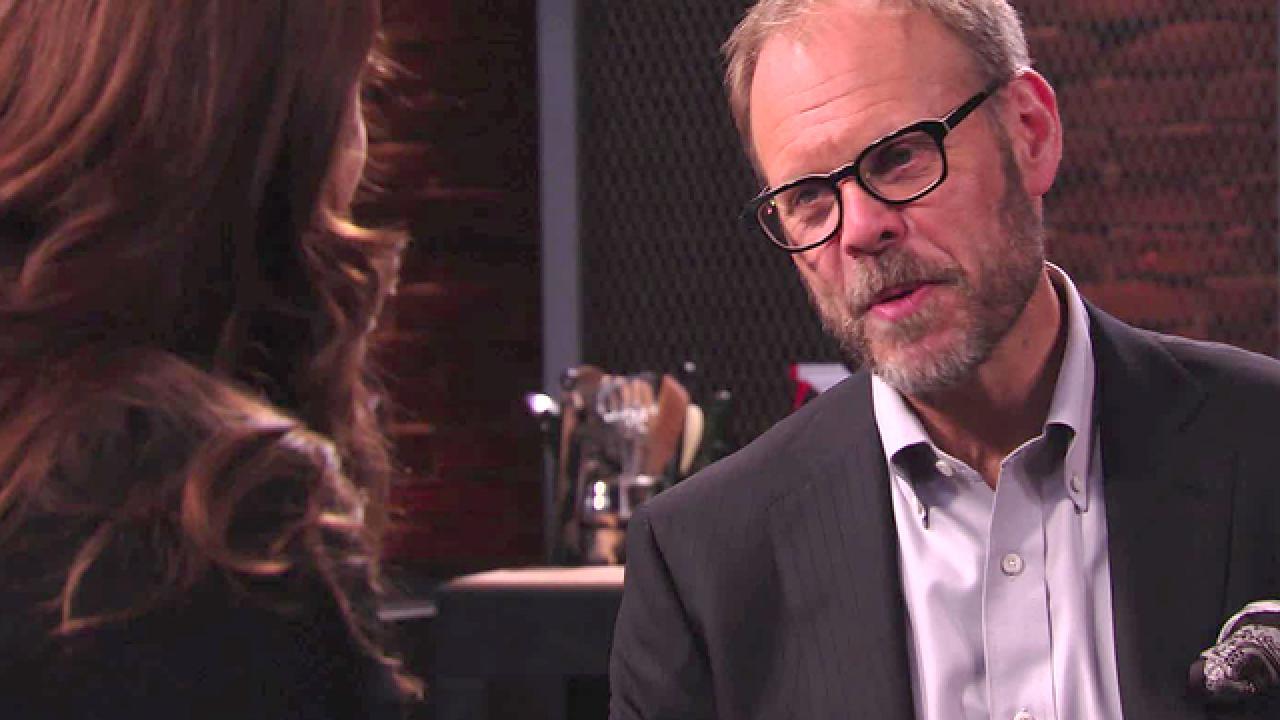 It's no secret that success on Cutthroat Kitchen often entails strategy; it's not enough to show up and cook on this evilicious competition, as at its heart the contest is a game that requires careful manipulation in order to win. While catching up with judge Antonia Lofaso on tonight's all-new installment of Alton's After-Show, the host explained that in Round 2's quiche challenge, two of the remaining chefs could have potentially bettered their own outlooks had they joined forces to sabotage and outcook one rival in particular.
"If I'd been playing the game," Alton said, "and I was Chef Gregory, I would [have] wanted to preserve Chef Bryan, so then I could have killed him in the end." He mused of Chef Emmanuel, who likely had vast experience in cooking quiche on account of heritage: "Who wants a French guy to be able to fight a quiche battle?" Antonia agreed and suggested later, "They should have all actually ganged up on [Chef Emmanuel]." She added that it was "lights out" once Chef Emmanuel presented a quiche with Gruyere and bacon on account of these naturally rich, flavorful ingredients. "Everything else could be bad because I put Gruyere and bacon together," Antonia imagined as Chef Gregory.
Click the play button on the video above to hear more from Alton and Antonia, and learn their takes on the sabotages in Rounds 1 and 3.