Dressed to Souffle — Alton's After-Show
We're sorry, there seems to be an issue playing this video. Please refresh the page or try again in a moment. If you continue to have issues, please contact us here.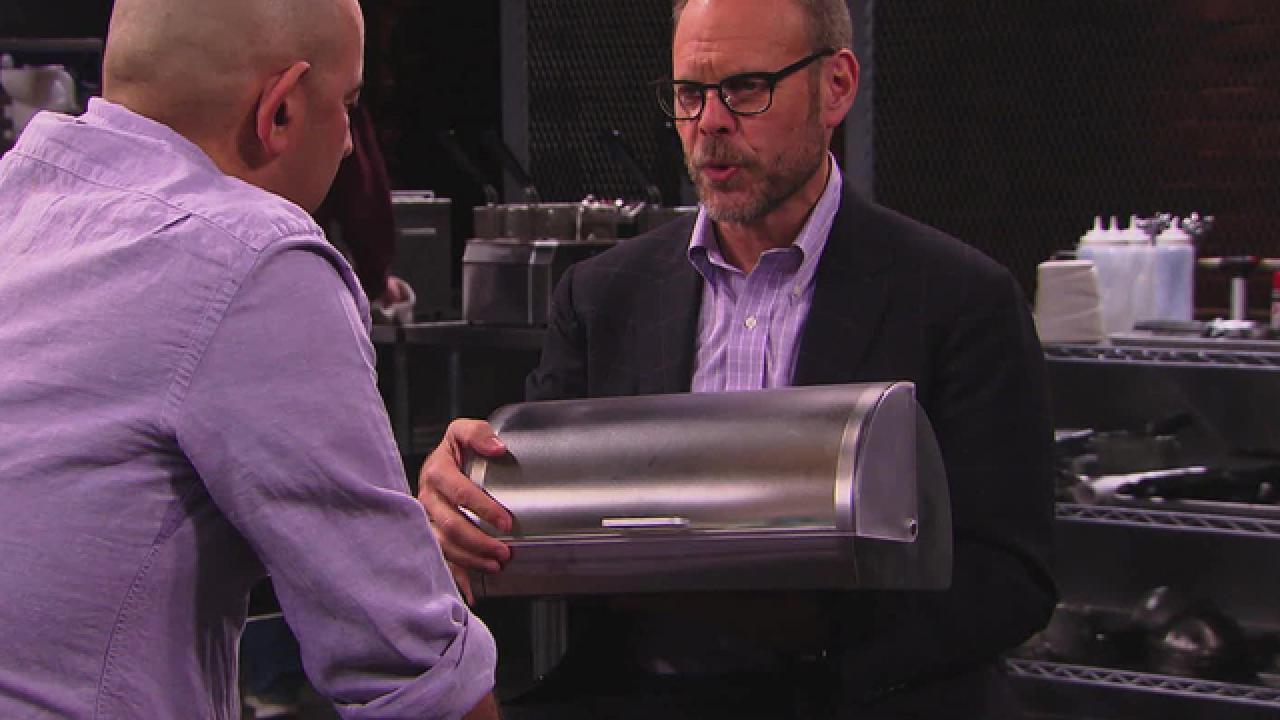 While many Cutthroat Kitchen sabotages may be downright evilicious, most are, at least in some way, related to the challenge dish in any given round, and they are often inspired by common ingredients, tools and processes used to make that plate. On tonight's all-new episode, Alton took that idea one step further during the Round 3 souffle battle when he auctioned off what he deemed "a souffle suit," an oversize, puffed-up outfit that would force a contestant to match the general qualities of a souffle: rounded and inflated.
Chef Millie ultimately found herself victim of the getup, and when judge Simon Majumdar learned of her unfortunate apparel, he told Alton on the host's After-Show, "The fact that she was able to deliver anything is really remarkable." Although he was impressed by her ability to cook while dressed up, he couldn't excuse her dish, which was a sorry attempt at a souffle, as it was wholly without egg whites. "Chef Milly's was so far away from being a souffle that I just couldn't make the call any other way," he explained to Alton of his decision to eliminate Chef Millie. Alton admitted, however, that no matter the outcome, "Chef Millie was an incredible sport" in the face of the sabotage.
Click the play button on the video above to hear more from Simon and Alton — and see Chef Millie in her outfit.