The New Series Kitchen Casino Mixes Luck and Strategy in a High-Stakes Game of Chance
In the upcoming series Kitchen Casino, premiering Monday, April 7 at 9|8c, four talented chefs play a high-stakes game in three rounds of gambling-themed challenges: slots, roulette and poker. But it isn't just sheer luck that will get these contestants through the competition. Skill, speed and adaptability are the traits needed to win the $30,000 jackpot. The chefs must be at the top of their game if they want to beat Lady Luck.
In each episode, host Bill Rancic leads the contestants through the casino-style culinary competition. Each round will be critiqued by a roster of judges: Michael Chernow, Madison Cowan, Danyelle Freeman, Gavin Kaysen, Aliya Leekong and Kristin Sollenne.
We're sorry, there seems to be an issue playing this video. Please refresh the page or try again in a moment. If you continue to have issues, please contact us here.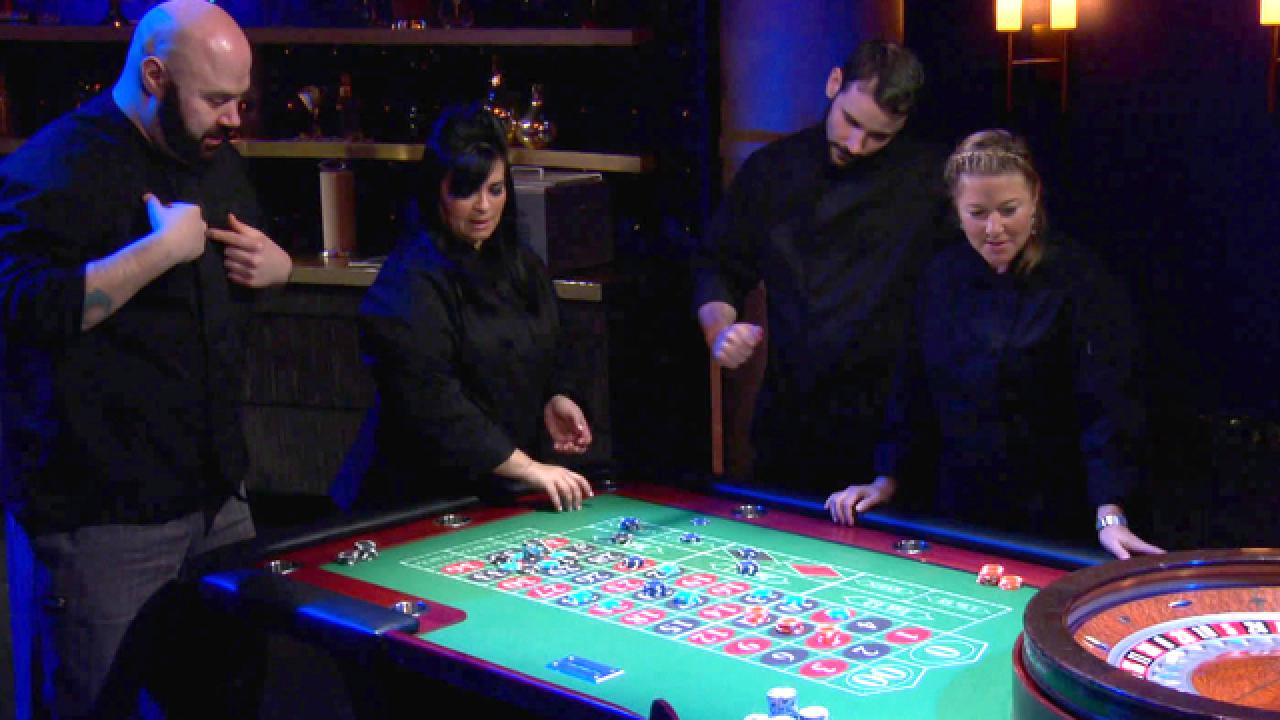 Round 1 features the Kitchen Casino Slot Machine. The chefs take a spin and reveal three categories, which must inspire the dishes for that round. In Round 2, the remaining three contestants each need to prepare a dish using the same assigned protein from the previous round. But there's a game-changing twist: The kitchen stations spin like a roulette wheel, unexpectedly leaving the chefs to finish cooking another's dish. The final round is a game of Chef Poker in which the remaining two contestants try their hands at incorporating ingredients into their dish depending on the cards they're dealt.