Inside the Impossible: All-New Restaurant: Impossible Special to Air for 100th Episode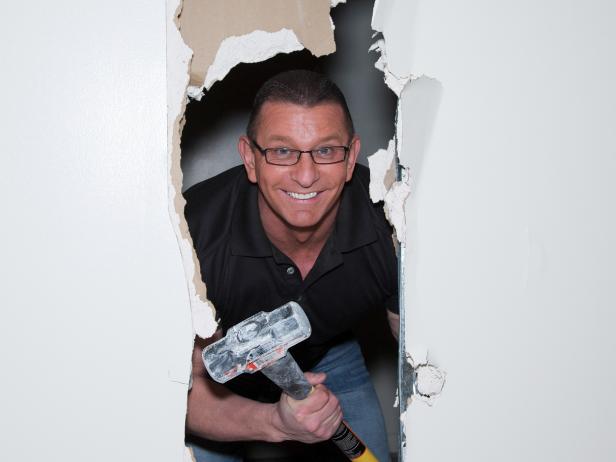 Restaurant: Impossible's host Robert Irvine is on a special assignment for The First Lady, Michelle Obama. His mission is to help out Horton's Kids, a Washington, D.C. organization that educates and empowers children. He is tasked with remodeling the community center where the kids have their meals and creating a community garden so the children can learn about growing food and healthy eating. Shown in this photo, host Robert Irvine breaks down the wall between the organization's original space and the vacant apartment next door as seen on Food Network's Restaurant: Impossible, Season 3.
Anders Krusberg, 2012, Television Food Network, G.P. All Rights Reserved.
Week after week, fans watch as Robert Irvine and his no-fail team of designers, construction managers and volunteers take over a struggling eatery on Restaurant: Impossible in the hopes of giving the business the second chance at success it deserves. But beyond demolition, recipe testing, painting and, of course, the reveal, what else goes on behind the scenes, and who's there facilitating the transformation? It turns out that an entire crew is on hand to make Restaurant: Impossible what it is, and for the first time ever, the team will come together next month to celebrate the 100th episode of the show.
In the upcoming special Meet the Impossible, airing Wednesday, May 7 at 10|9c, Robert, Tom Bury and three designers will look back at some of the most-wow-worthy moments of the series and reflect on the most-unforgettable overhauls, as well as on some stubborn owners and dirty kitchens that have left their marks on the group. Hear from the team as they share their thoughts on the nearly eight seasons of the show, and see an insider interview with Marc Summers, the executive producer of Restaurant: Impossible.