Meet the Wheel of Heat — Alton's After-Show
We're sorry, there seems to be an issue playing this video. Please refresh the page or try again in a moment. If you continue to have issues, please contact us here.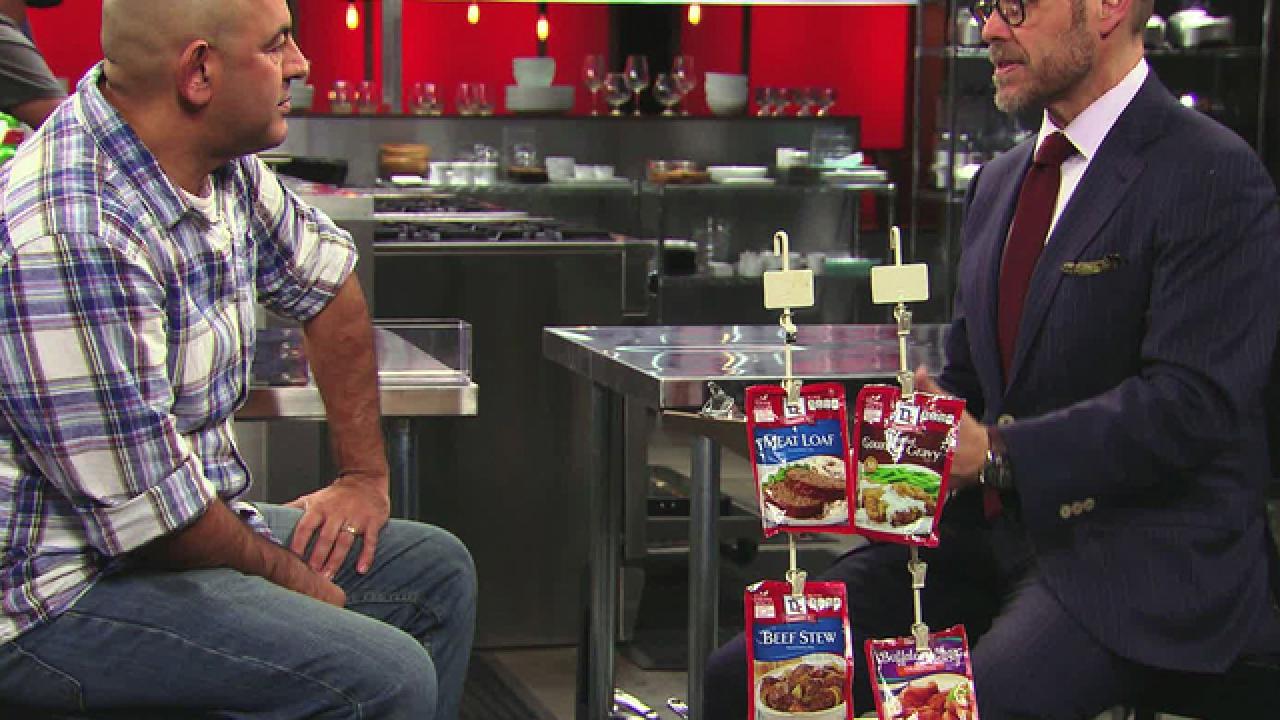 From ingredient swaps and time-sucks to inferior utensils and makeshift workstations, Cutthroat Kitchen sabotages are notoriously evilicious and designed to keep the competitors guessing at all times. On tonight's all-new episode, the chefs were wowed when host Alton Brown introduced a never-before-seen challenge, what he deemed the Wheel of Heat.
Labeled with multiple heat sources like oven, microwave, stove and broiler, this sabotage would forced the rival who was gifted this challenge to spin the wheel while cooking and switch his or her cooking method to whichever heat source was landed upon. It turns out that the wheel offered no beginner's luck, as Chef Renae found out when she was forced to work with it during the Round 2 blackened-fish test. "Every time she spun it, it came up 'microwave,'" Alton explained to judge Simon Majumdar during the After-Show. "This, I think, was the end for Chef Renae because she had to do her entire blackened dish with a microwave," he added. Simon admitted, "The fish was dry. It lacked that crust, which you expect from blackened fish." But he noted that had other elements of her dish been executed better, he may have been more likely to excuse her microwave seafood. "There were too many things wrong," Simon said, "whereas I could have forgiven her if she'd served that fish that wasn't perfect with a really good accompaniment."
Click the play button on the video above to see the wheel up close and hear more from Alton and Simon.
Watch Food Network's Cutthroat Kitchen: Alton's After-Show hosted by Alton Brown.
Watch Alton and Simon strut their stuff on the Evilicious catwalk.
Watch Food Network's Cutthroat Kitchen: Alton's After-Show hosted by Alton Brown.