"This Really Is Awesome." — Alton's After-Show
We're sorry, there seems to be an issue playing this video. Please refresh the page or try again in a moment. If you continue to have issues, please contact us here.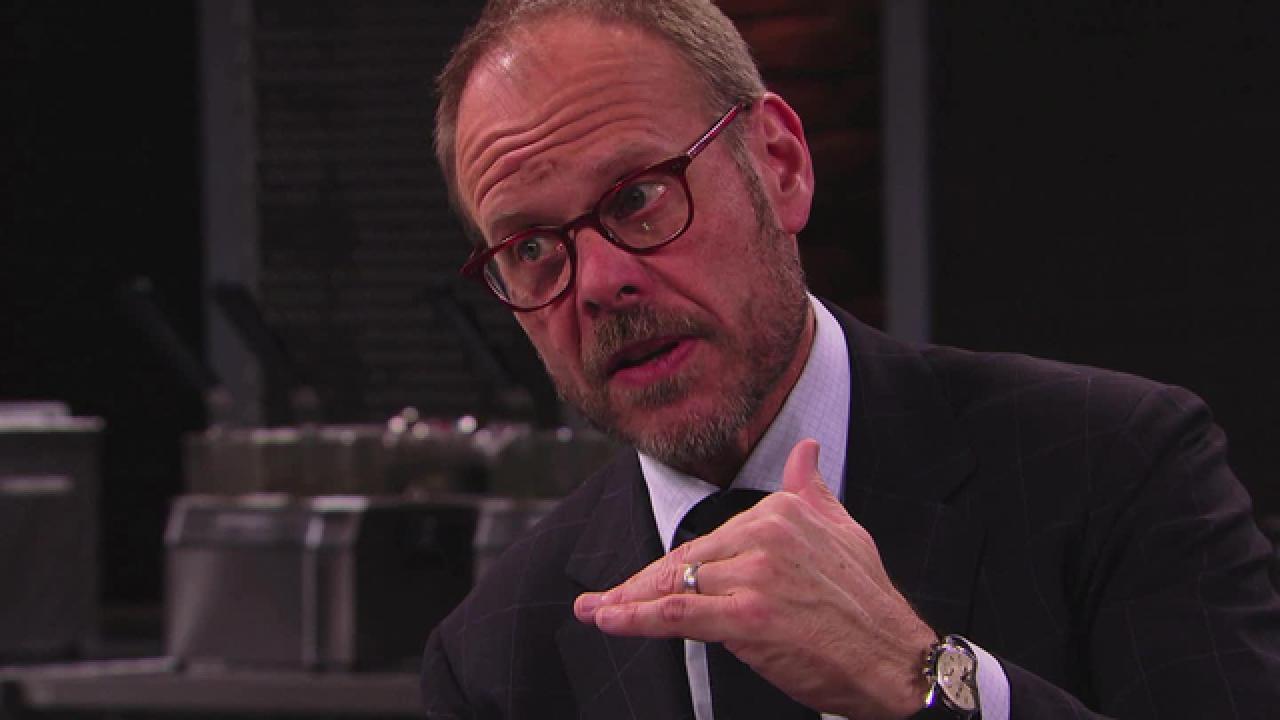 "This is awesome. I say that all the time, but I really mean it," judge Jet Tila told Cutthroat Kitchen host Alton Brown on tonight's brand-new After-Show . "I know I keep saying that. This really is awesome," he added. Jet has judged multiple episodes of Cutthroat Kitchen and is no stranger to the kind of evilicious Alton is capable of bestowing upon the competitors. So when Jet showed such a wowed reaction to one particular sabotage featured on tonight's episode, fans knew this challenge must have been especially diabolical.
The sabotage in question was none other than the paper cutter auctioned off during Round 3's steak Diane test, which allowed Chef Frances to slice or dice Chef Jaron's piece of meat for a whopping 30 seconds. Because a singular round of meat — usually a fillet — is a signature element of steak Diane, shredded meat could mean disaster, and it ultimately did for Chef Jaron, who failed to take advantage of his newly cut-up beef. Alton told Jet of how he would have approached the obstacle, explaining: "I'm going to chop it down to even smaller pieces, and I'm going to either do it like it started to be a tartare, or I'm going to make a fricken burger kind of thing out of it." He added of Chef Jaron's obvious demise, "The second that he didn't do that, I thought, 'This is over.'" And sure enough, Chef Jaron walked away empty-handed .
Click the play button on the video above to hear more from Jet and Alton, and see the infamous paper cutter up close.