Soup's On — Testing the Cutthroat Kitchen Sabotages
We're sorry, there seems to be an issue playing this video. Please refresh the page or try again in a moment. If you continue to have issues, please contact us here.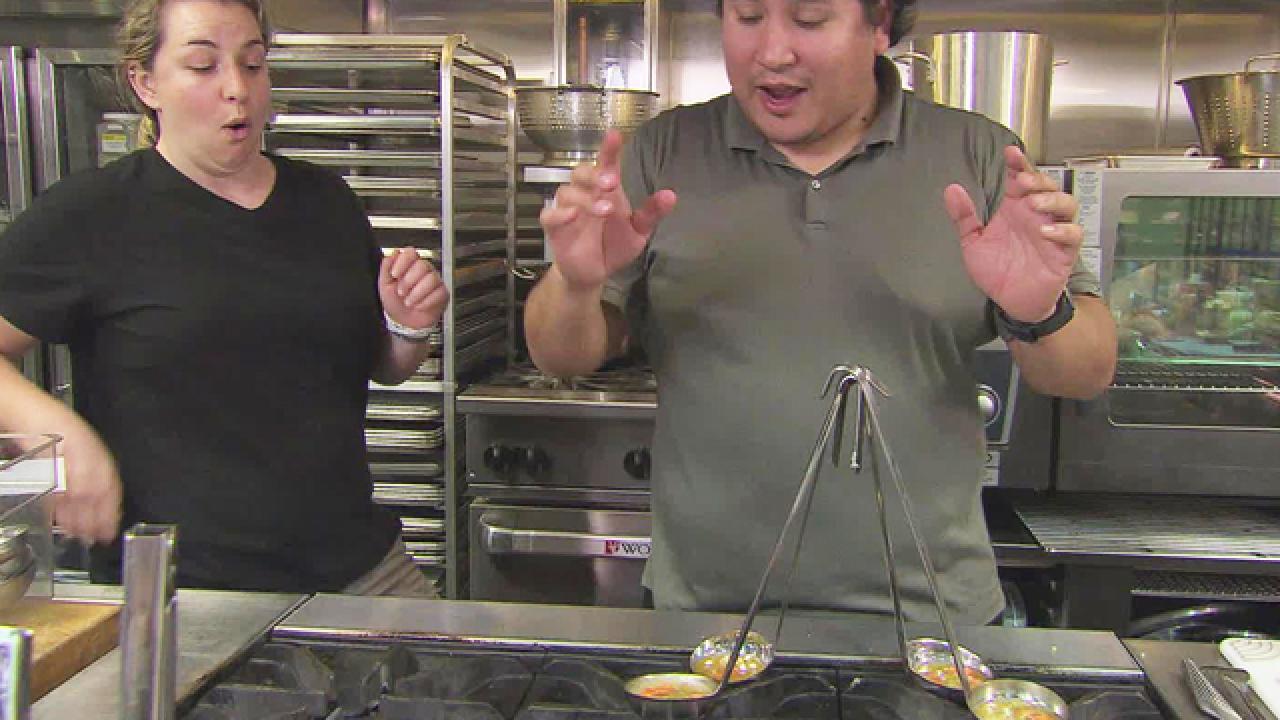 Many times on Cutthroat Kitchen, host Alton Brown demonstrates his truly evilicious side by taking away the contestants' ingredients, their heating appliances and even all their knives. In this week's episode, Alton takes evil to a whole new level — he takes away all pots, pans and mixing bowls, and replaces them with a bread bowl for one of the contestants and a soup ladle for the other. The two contestants have to make both a soup and a salad without all their mixing equipment. This challenge didn't come without its share of difficulty — the soup ladle was extremely small and could heat up only a small amount at a time, and the bread bowl kept soaking up all the liquid for both the dressing and the soup. While sabotages on Cutthroat Kitchen have to slow the contestants down and make things difficult for them, they can't make it impossible for them to make a dish.
How did these two sabotages get approved by Food Network's culinary team for this episode? Click the play button on the video above to find out.