History-Making Moments All Around — Alton's After-Show
We're sorry, there seems to be an issue playing this video. Please refresh the page or try again in a moment. If you continue to have issues, please contact us here.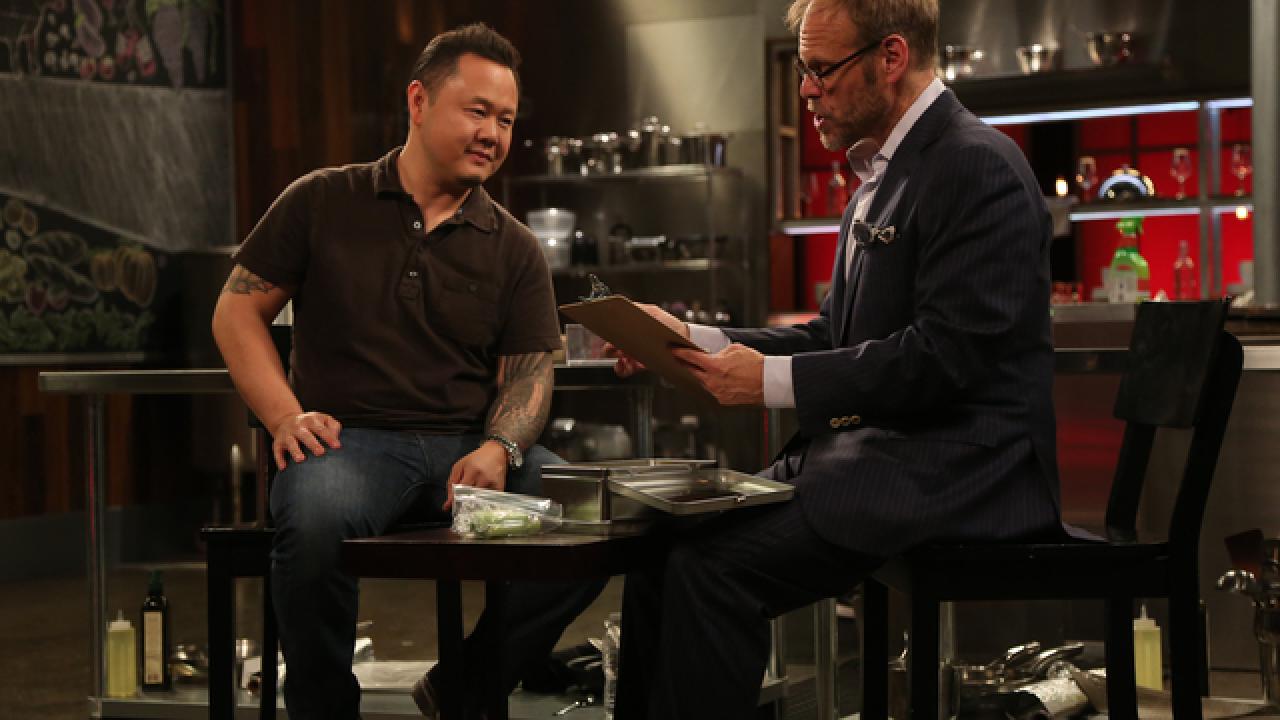 Considering the ruthless sabotaging that takes place on any given day on Cutthroat Kitchen, it would surely take something over-the-top evilicious to stop host Alton Brown in his tracks, and that's exactly what happened on this week's all-new episode. Just moments into his After-Show, Alton revealed to judge Jet Tila, "This one may be my favorite — ever." And Alton added, "We definitely had our best round of cooking, I think ever, today."
While Round 1 saw a doozy of a bento box challenge and Round 2 welcomed a toy crab claw sabotage, it wasn't until the pineapple upside-down cake test began that Alton saw what he deemed "the round that I believe to be the finest Cutthroat Kitchen round that I have ever witnessed." As judge Jet listened to the details of the history-making Round 3, Alton noted the competition's first-ever Hammock Station, which made its debut after Alton and the Cutthroat crew looked for "something else that goes upside down in an inconvenient time and way." What resulted forced Chef Alexis to work exclusively on the hammock (with the exception of the cooking) as he prepared his cake. Simply put, it was "unspeakably wonderful" to watch, according to Alton. But what came next in judging was perhaps the most-unexpected ending to the contest: a tie. "For the first time in Cutthroat Kitchen history, the judge decides on a tie," Alton explained; and Jet told him, "I had to."
Click the play button on the video above to learn Jet's reasoning behind his decision, and hear more from Alton as he reflects on this memorable episode.
Watch Food Network's Cutthroat Kitchen: Alton's After-Show hosted by Alton Brown.