"You Have to Be Able to Play the Game" — Alton's After-Show
We're sorry, there seems to be an issue playing this video. Please refresh the page or try again in a moment. If you continue to have issues, please contact us here.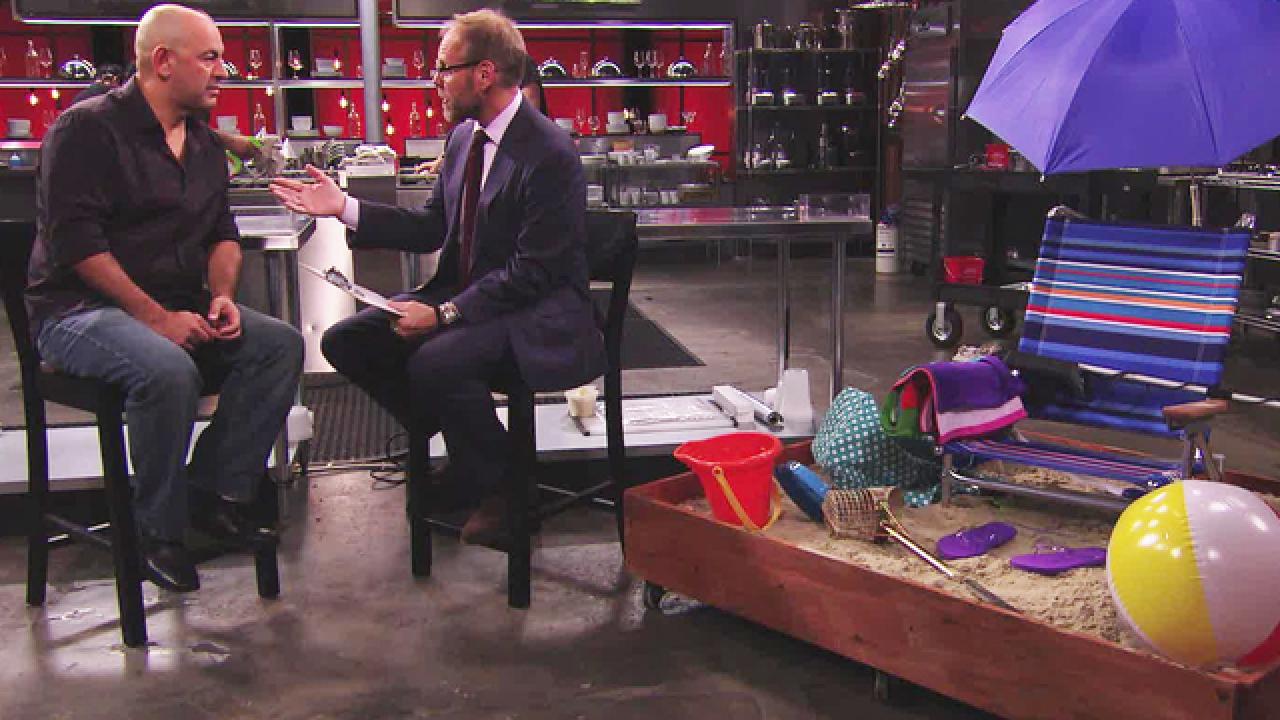 To survive — and thrive — on Cutthroat Kitchen, it's not enough to be able to work quickly under pressure or to deliver a well-seasoned plate; chefs must be able to strategize their every move, budget their $25,000 bank account and bid productively with three rounds of competition in mind. Fans saw what happened when a contestant didn't take that approach during tonight's Heat 3 of the Superstar Sabotage tournament. For Chef Johnny Iuzzini, it didn't matter how much he spent during Rounds 1 and 2 so long as he advanced to Round 3, while Chef Eric Greenspan frugally saved his money for charity — until the last round, when Chef Johnny was forced to compete with only $100 and Chef Eric was armed with a full $25,000.
"Once you're down to $100, you can't fight back. It doesn't matter how good you are," Alton Brown revealed to judge Simon Majumdar on the host's latest After-Show. "This is a game, and you have to be able to play the game. And if you walk into a final round with a $100 bill in your hand, you're going to have a really tough time winning regardless of how good you are." Thanks to the force of his full funds behind him, Chef Eric was able to saddle Chef Johnny — a famed pastry chef — with a duo of sabotages during the lemon bar test, and that maneuver ultimately set up Chef Eric for the win. "Eric said it was just now even," Alton told Simon of their Round 3 matchup.
Click the play button on the video above to hear more from Alton and Simon, and see how the all-stars fared in the midst of battle.