"You'll Eat Anything with Sprinkles on It" — Alton's After-Show
We're sorry, there seems to be an issue playing this video. Please refresh the page or try again in a moment. If you continue to have issues, please contact us here.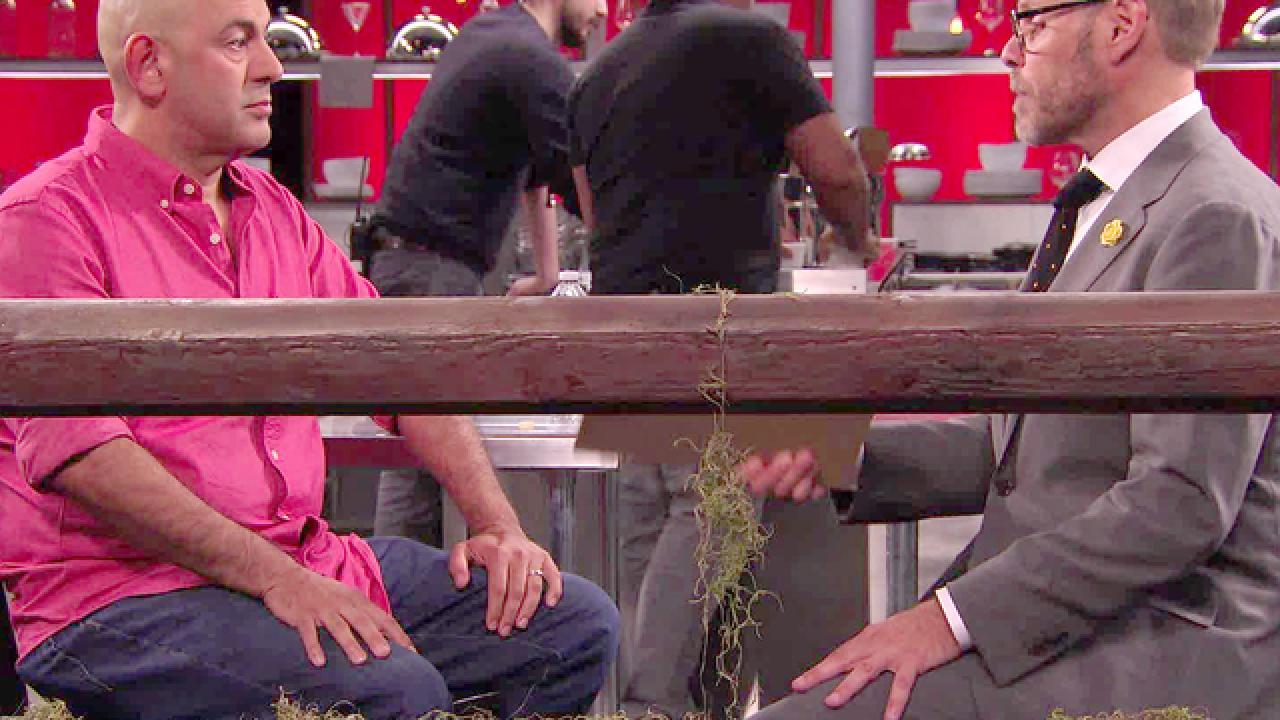 Since Cutthroat Kitchen judges are secluded from all aspects of competition, they're not privy to the diabolical sabotages that befall contestants, which means that when they receive a plate before them, they don't know what inferior ingredients went into the dish or under what conditions it was made. On tonight's all-new episode, host Alton Brown saw the power of that unawareness when judge Simon Majumdar enthusiastically tasted one chef's ice cream sandwich offering.
A Round 3 sabotage forced Chef Krystal to try her hands — literally — at homemade ice cream, and unbeknownst to Simon, he tasted her version of a chilled treat that she made using the salt-and-ice shake method. "Her ice cream actually was pretty good," Simon conceded to Alton on the host's After-Show after reflecting on Chef Krystal's dish. "It was just very sweet." Alton told him simply that when it comes to Simon's willingness to taste the mystery dishes in front of him, "I learned that you'll eat anything with sprinkles on it," to which the judge did not contest.
Click the play button on the video above to hear more from Alton and Simon, and learn of the judge's take on the latest batch of sabotages.