"You Think That Twins Are Connected? No" — Alton's After-Show
We're sorry, there seems to be an issue playing this video. Please refresh the page or try again in a moment. If you continue to have issues, please contact us here.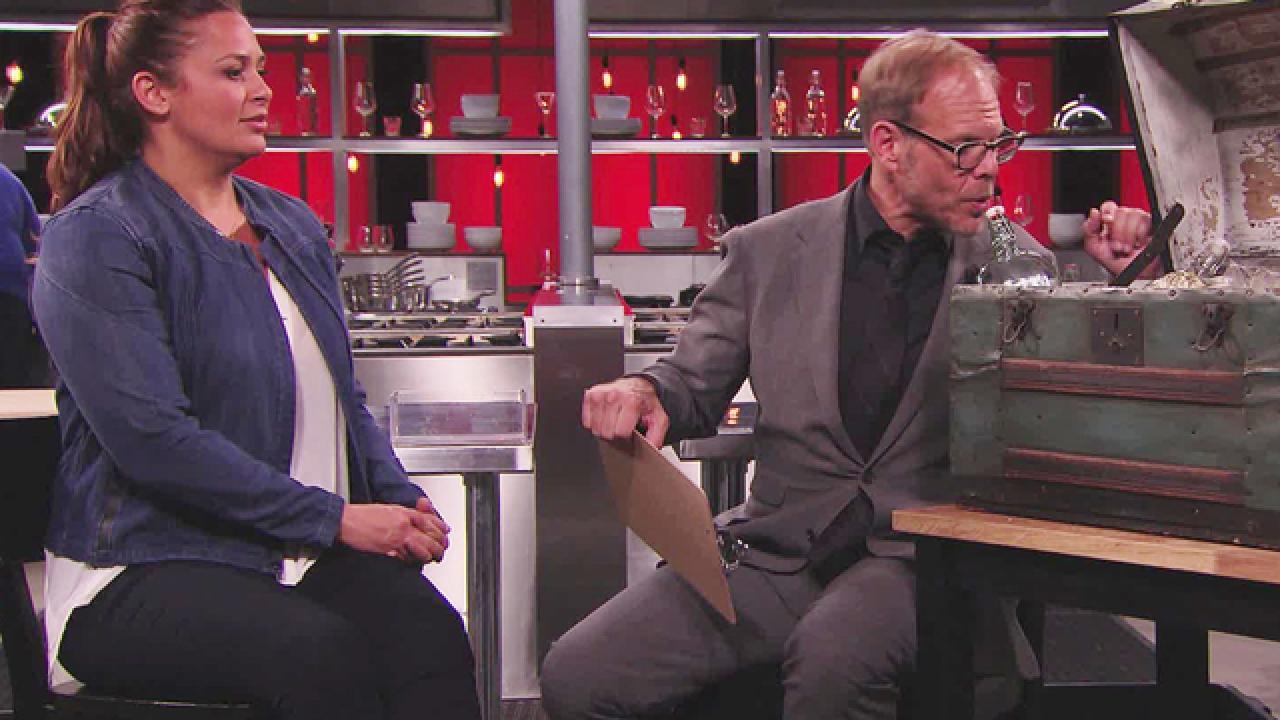 For the first time in Cutthroat Kitchen history, the limits of evilicious sabotage were tested tonight as two sets of twins took their places in the no-holds-barred arena for a brother-versus-brother battle. In true diabolical fashion, the contestants proved that while siblings' will to stick together may be strong, their desire to win is ultimately more compelling, as one by one, brothers fell until just one was standing victorious.
Host Alton Brown relived the auctioning and game play that went on in tonight's episode as he dished with judge Antonia Lofaso during the latest installment of the After-Show. Together they reflected on the competitors' offerings, and Alton revealed some of the most-extreme sabotages to befall the rivals, including those that required teamwork in the unlikeliest of settings. "You think that twins are connected? No," Alton told Antonia, who agreed, after she learned of the plank-walking sabotage with which two brothers were forced to contend. "Hilarious," she said of this challenge, which made two brothers sync up their strides in order to finish the Caribbean-dinner round on time.
Click the play button on the video above to hear more from Alton and Antonia and see more of the twins' contest unfold.