"Did You Say 'Compost Pile'?" — Alton's After-Show
Even veteran Cutthroat Kitchen judge Jet could hardly believe Alton when the latter revealed an especially evilicious sabotage.
We're sorry, there seems to be an issue playing this video. Please refresh the page or try again in a moment. If you continue to have issues, please contact us here.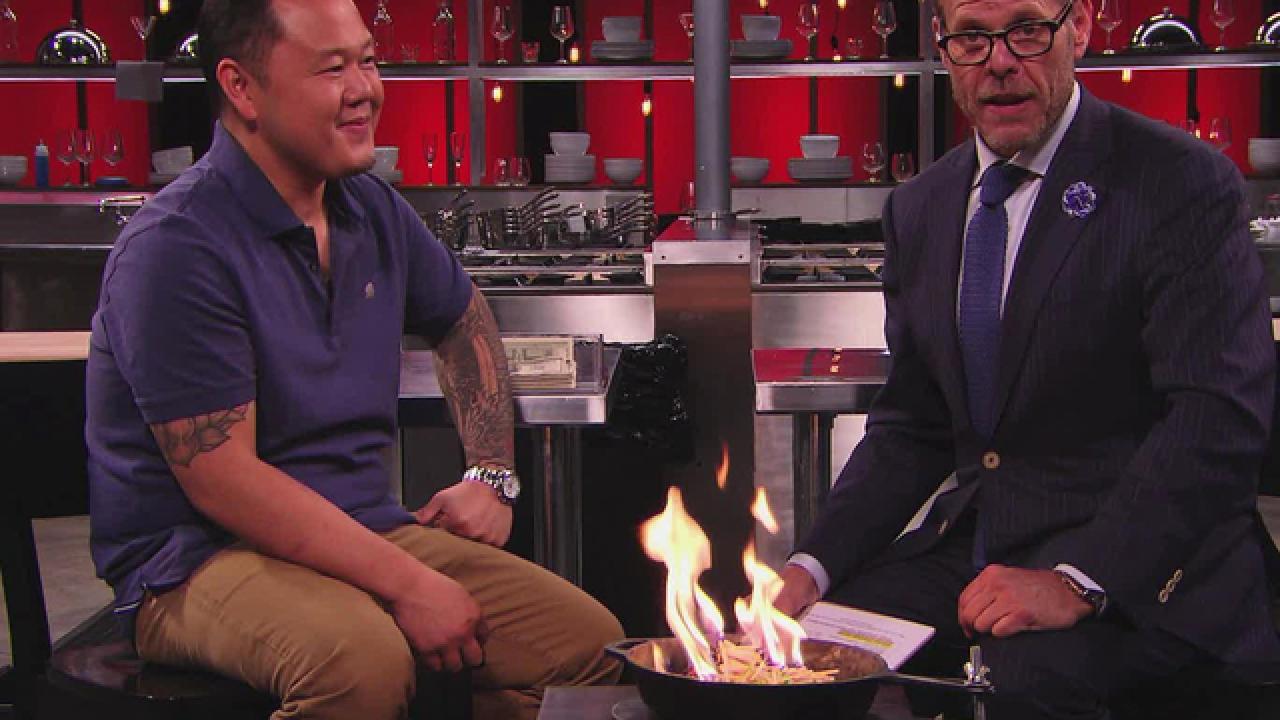 From chip-based cooking vessels and tools to mandatory claw hands and honey-soaked ingredients, Cutthroat Kitchen judge Jet Tila is no stranger to the most-diabolical sabotages to befall competition. But even this veteran judge could hardly believe his ears when host Alton Brown asked the crew to "bring in the compost pile" during the latest installment of his After-Show.
"Did you say 'compost pile'?" Jet asked Alton, laughing. Sure enough, Jet had heard correctly, and indeed Alton had auctioned off a compost pile-inspired challenge that forced one chef to surrender his shopping basket and dig for all of his ingredients amongst 200 pounds of coffee grounds. "I don't know what that is," Jet admitted as he sifted through the pile and found — and later sniffed — a mound of mystery meat. According to Alton, it was simply "some kind of canned ham product."
For Chef Hop, who was saddled with this sabotage, the issue wasn't so much finding the ingredients as it was preparing them for his dish. "One of the main problems that he had," Alton explained, "is that with the wrappers, he decided to try to wash all the coffee first, which made them impossible to work with." Despite this struggle, however, Chef Hop managed to present a dish to judge Jet and survived to cook in Round 3.
Click the play button on the video above to hear more from Alton and Jet, see the compost pile up close and learn more about tonight's evilicious contest.