POLL: The Kitchen Gets Set for the Big Game
The Kitchen needs your help, fans. Cast your vote to share your favorite football fare, from cheesy nachos to saucy wings and grilled sausages.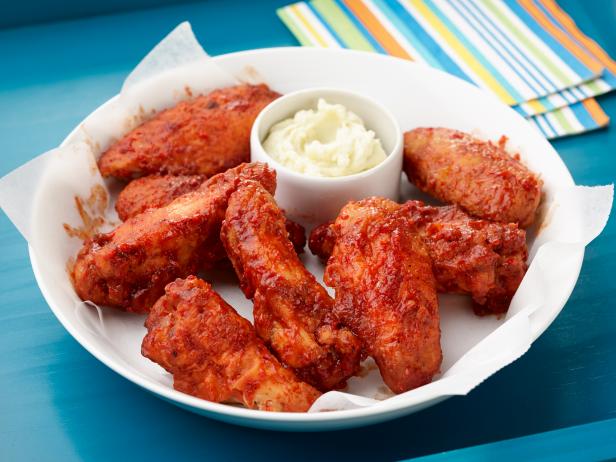 GeoffreyZakarian_BBQChickenWingsWithBlueCheeseButter_H
Chef Name: Geoffrey Zakarian Full Recipe Name: BBQ Chicken Wings with Blue Cheese Butter Talent Recipe: Geoffrey Zakarian's BBQ Chicken Wings with Blue Cheese Butter, as seen on Food Network's The Kitchen FNK Recipe: Project: Foodnetwork.com, CINCO/SUMMER/FATHERSDAY Show Name: The Kitchen
Renee Comet, 2013, Television Food Network, G.P. All Rights Reserved
No matter what team you root for or how it currently stands in the league, there's one element of football surely every fan can get excited about: the food. From cheesy, beefy nachos to Buffalo-blanketed chicken wings and juicy grilled sausages, there's a game-day pick to please every palate. Now that football season is in full swing, The Kitchen wants to hear from you, the fans, to learn your tastes when it comes to game-day fare.
Vote in the polls below to share your favorites.
Tune in to an all-new episode of The Kitchen on Saturday at 11a|10c.