Chopped Pork Chops, Cones Three Ways and a $25,000 Win — Alton's After-Show
Hear from Alton and judge Jet as they look back on one chef's grand-prize win in the Cutthroat arena.
We're sorry, there seems to be an issue playing this video. Please refresh the page or try again in a moment. If you continue to have issues, please contact us here.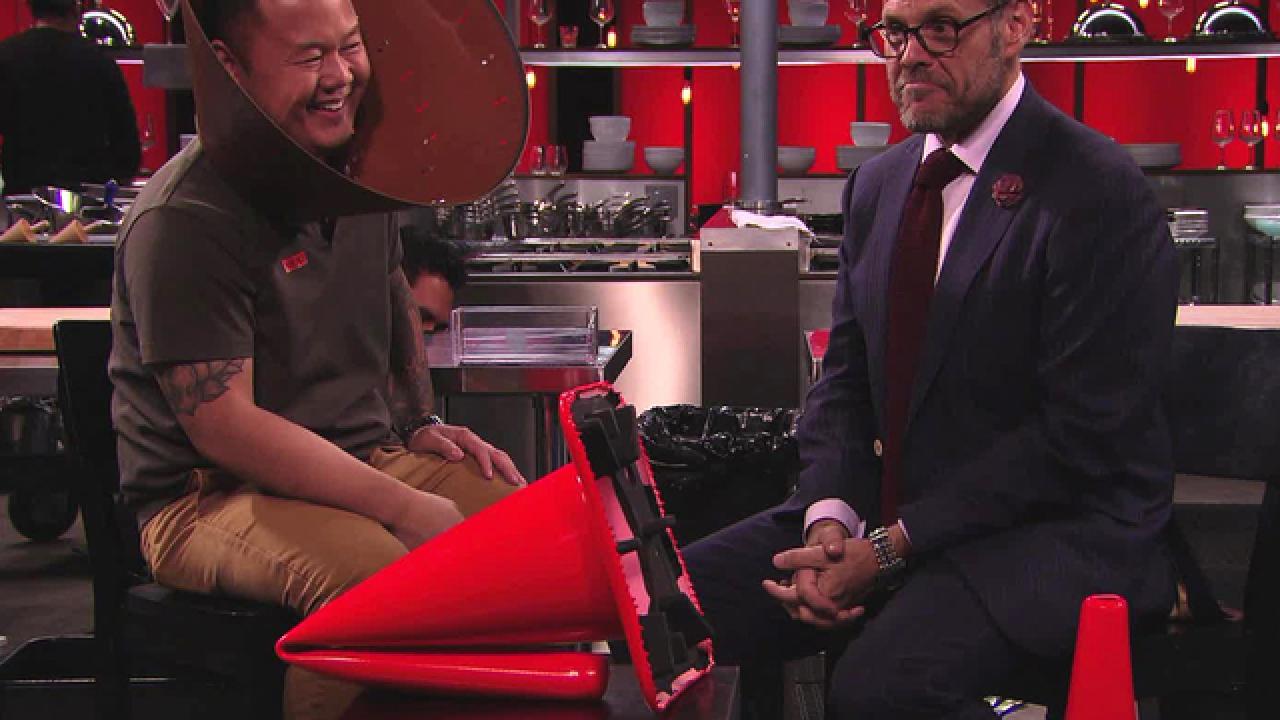 It's the name of the Cutthroat Kitchen game to face sabotage, so it's no surprise when chefs meet an oddball challenge or two throughout the contest as they must balance saving and spending their money in an effort to defend themselves. But in tonight's all-new episode, one competitor was prepared to face an onslaught of sabotages. Chef Kyle intended to complete the contest without making a single bid, and sure enough, he succeeded, walking away with his entire $25,000 starting sum.
Despite Chef Kyle's success, his win didn't come without struggle, as host Alton Brown and judge Jet Tila revealed when they dished on several of his sabotages on the latest installment of the After-Show. Not only did Chef Kyle contend with a chopped-up pork chop in Round 2's pork-chop-and-applesauce test, but he also faced a double onslaught of sabotage in Round 3. In true diabolical fashion, Alton put a literal spin on ice cream cones when he auctioned off traffic cones as the sole mixing vessels and then later sold an oversize protective cone to be worn around the neck. Chef Kyle accepted both of these. Upon trying on the cone for himself, Jet noticed that it would compromise the chef's vision, "especially at your workstation."
Click the play button on the video above to hear more from Alton and Jet and to learn their thoughts on Chef Kyle's grand-prize win.