"Starting to Get Into a Cupcake Place" — Testing the Cutthroat Kitchen Sabotages
Watch as the Cutthroat Kitchen culinary team attempt a sabotage forcing one chef to use only his or hands to mix cupcake batter.
We're sorry, there seems to be an issue playing this video. Please refresh the page or try again in a moment. If you continue to have issues, please contact us here.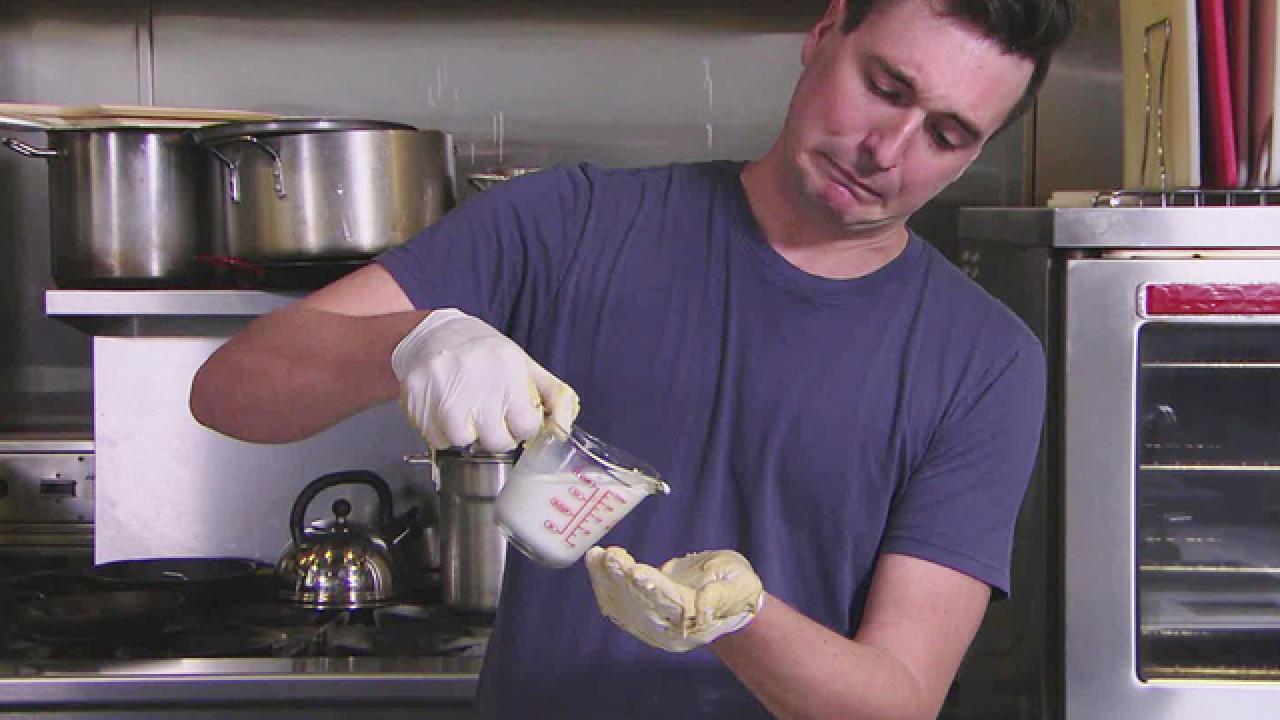 From giant whisks and ice cube trays to banana leaves and coffee filters, Cutthroat Kitchen contestants have faced their share of oddball trinkets that host Alton Brown eviliciously repurposed into mixing tools and vessels. But on tonight's all-new episode, one chef was forced to use not a new tool to mix but something a bit more rustic — her hands — to make cupcakes.
Since the taste and texture of cupcakes depend upon a well-mixed batter, it's important for the wet and dry ingredients to be thoroughly combined, and the limitations of people's hands may indeed prevent that from happenings. After all, some people's hands are smaller than others, and one of the chef's two hands would likely be needed to add ingredients, so would this sabotage be fair to ask of the competitors? The Cutthroat Kitchen culinary crew got to work in testing the validity of the sabotage, and sure enough, after one somewhat slimy attempt, food stylist Jamie Peterson admitted that he was "starting to get into a cupcake place" with the batter forming within his hands.
Click the play button on the video above to watch Jamie's test unfold, and see hand-made cupcakes up close.